In our other blog, we showed you how to check dofollow links. This one is for nofollow links. You actually don't need extravagant coding knowledge to check if a link is nofollow or dofollow. In fact, the process is pretty much the same as the earlier one. So, follow these 3 effective ways to find the true nature of the links.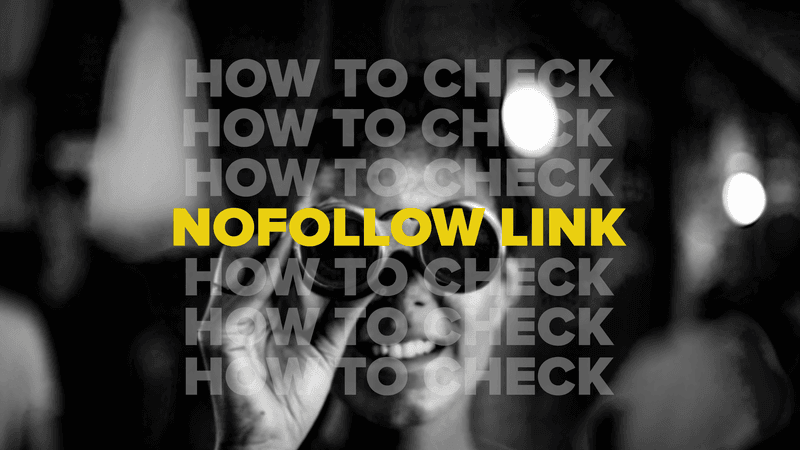 But before we do, here is a quick refresher on the topic. Feel free to skip if you already know them.
What is a Nofollow Link
If you are not sure about the credibility of a website, you add the nofollow link. This is a hint to the bots to not follow the link. When a nofollow link exists, the crawlers don't crawl the hyperlinked site. Hence, no SEO strength or link equity flows to the linked site.
Therefore, in theory, nofollow links should not benefit your page rankings. But in practice, they do. Contrary to popular beliefs, nofollow links work behind the screen to boost your SEO efforts.
Dofollow links are the nofollow counterparts. Dofollow links signal credibility. If you are confident about the credibility of a website, you add a dofollow link. Thus, the crawlers follow the link to the linked site. Such allows link juice to flow from the former site to the latter.
So, most of the link building effort revolves around building dofollow links. However, we suggest a healthy combination of dofollow and nofollow links in your website. The top-ranked Google pages usually have 20-40% nofollow links.
3 Ways to Check if a Link is Nofollow
1. View Page Source
The most used method to check if a link is nofollow or dofollow is inspecting the page source. Every link is, by default, a dofollow link. So, to understand nofollow links, you must be able to identify a dofollow link.
This is what a default page link looks like in theory.
---
<a href="https://domain name">anchor text</a>
For example: <a href="https://backlinkseo.com/dofollow-backlink/">link juice</a>
---
The only difference between nofollow and dofollow links is the rel attribute. As of now, there are three different rel attributes i.e. nofollow, sponsored, and UGC. These rel attributes allow Google to better identify the nature of the link.
So, here is an example of a nofollow link.
---
<a href="https://domain.com" rel="nofollow">anchor text</a>
For example:
<a rel="noreferrer noopener" href="https://moz.com/products/pro/seo-toolbar" target="_blank">MozBar</a>
---
Here, the rel tag noreferrer means that no information should pass to the linked website. Similarly, the rel tag noopener prevents the linked page to control the referring site. If all this information seems overwhelming to you, remember this quick trick.
Do you see a rel attribute that has "no" in it? If yes, then it's a nofollow link. Tada!
Here's How You Do it
Now moving on to how to inspect the page source. If you are in a Chrome tab, follow along.
1. Right-click on the hyperlink and click Inspect.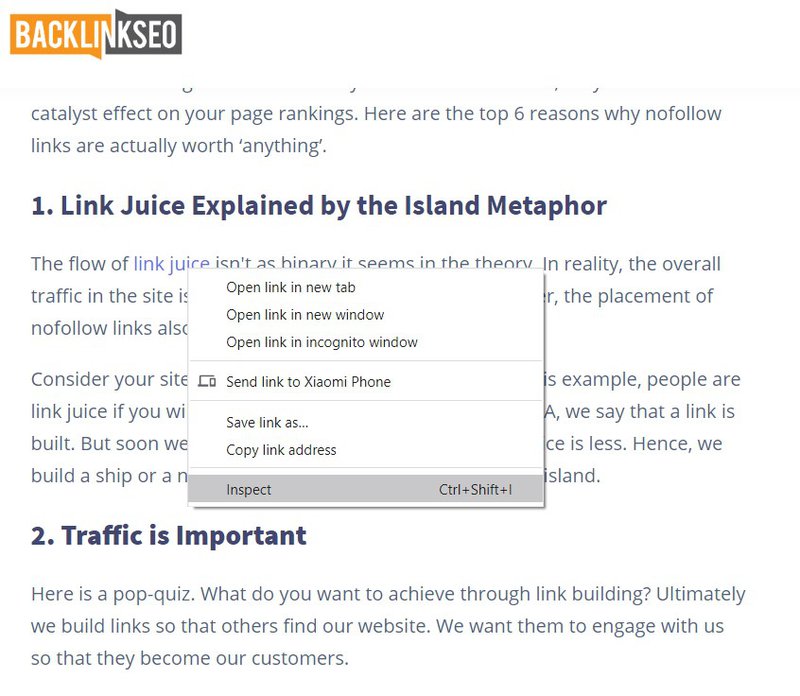 2. A window containing codes will pop up to your right. The link will be highlighted automatically.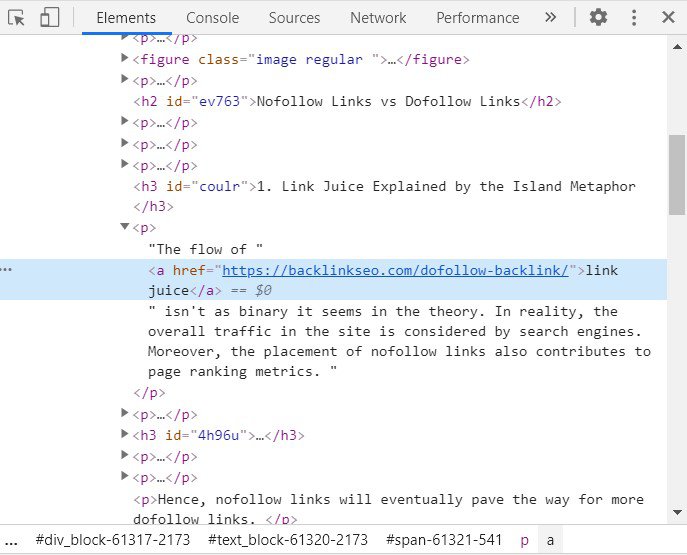 The above image, as we see, is a dofollow link. Because we don't see any rel attribute. Conversely, here is a live example of a nofollow link.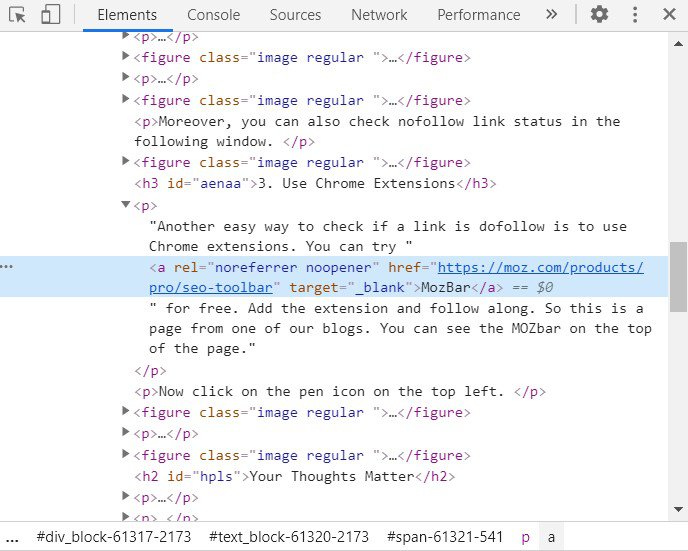 3. You can also find all the nofollow links on a page at once. With the source window open, press CTRL + F. A search window will pop up in the bottom. Now type "rel". Afterward, you can find the nofollow links yourself.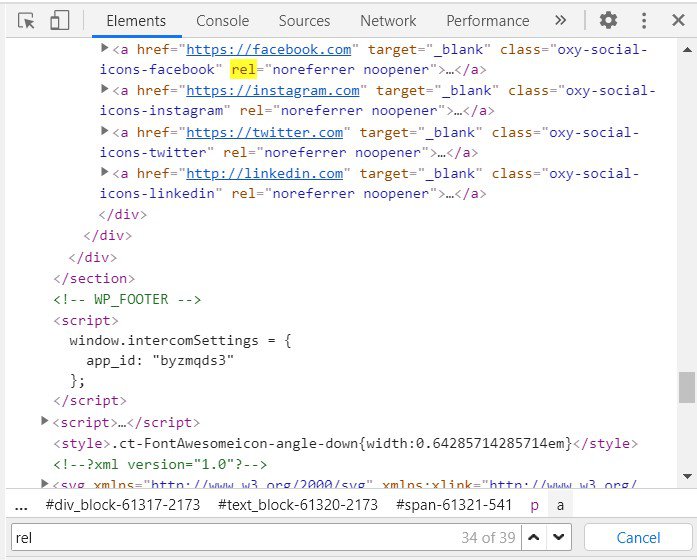 Now if all these steps seem overwhelming to you, worry not! Here is an easy way to check if a link is nofollow using a backlink monitoring tool.
2. Backlink Monitoring Tools
The number of links grows proportionally with your website. Hence, it is a toilsome affair to manually monitor all the backlinks. To ease your backlink monitoring process, many backlink monitoring tools have mushroomed around the web. But not all are equally reliable.
Since you are reading our blogs, you can try BacklinkSEO. Sync your Google Analytics with the software and you are up. Here is how the BacklinkSEO dashboard looks like once you have synced the data.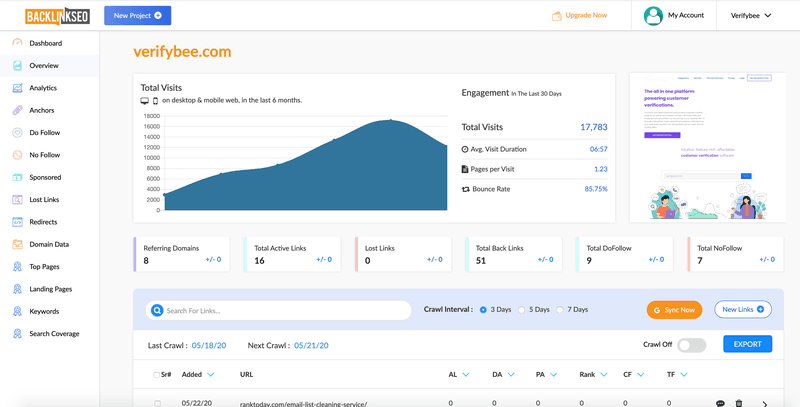 The software offers you a birds-eye view of your most important backlink profiles. On the left panel, you can find everything you need. Starting from dofollow and nofollow links, the software further offers website analytics, anchors, link status, top pages, domain data, and many more.
The No Follow tab displays all your nofollow links on a single page. You can even get further information about individual links too. As expected, you will also find your dofollow backlink status in the Do Follow tab.
3. Chrome Extensions
Another easy way to check if a link is nofollow is using Chrome extensions. We will show you a couple of ways to do so.
1. Visit the Chrome Web Store
2. Type "nofollow" in the search panel
3. Select Extensions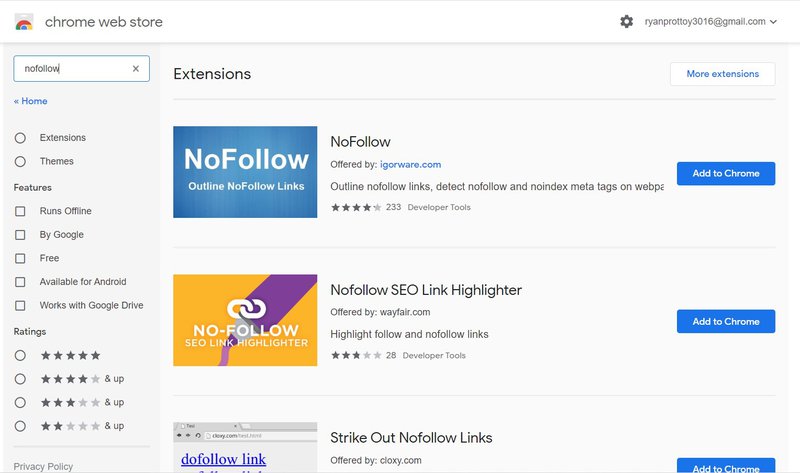 4. Alternatively, you can use the MOZbar. Visit the Moz Products Section.
5. Download the Extension and Run it.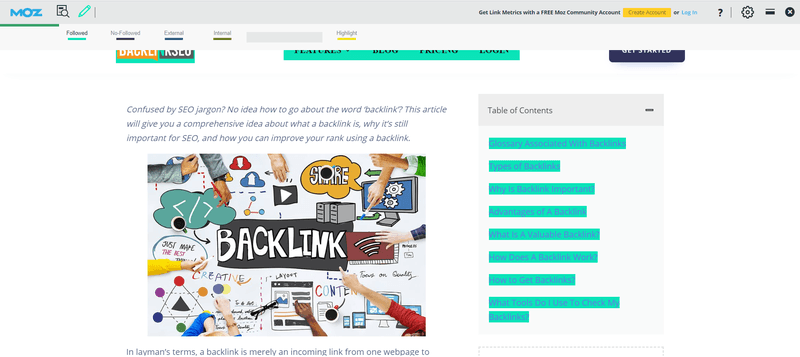 6. Clicking the Pen icon at the top left will reveal both the dofollow and nofollow links. The dofollow links will be highlighted with turquoise color. Similarly, the nofollow links will be highlighted pink
Final Words
To be honest, hundreds of software or extensions on the web will help you check if a link is nofollow and get you the same result every time. So, let us know if you know even easier or more effective methods! And do follow BacklinkSEO for more updates.