Are you a finance blogger worried about the audience reach on your website? If you're trying to build your audience, and domain authority in the financial industry, guest posting on finance blogs could be a great kick start. So, we present to you a list of Finance Guest post sites for you to get started!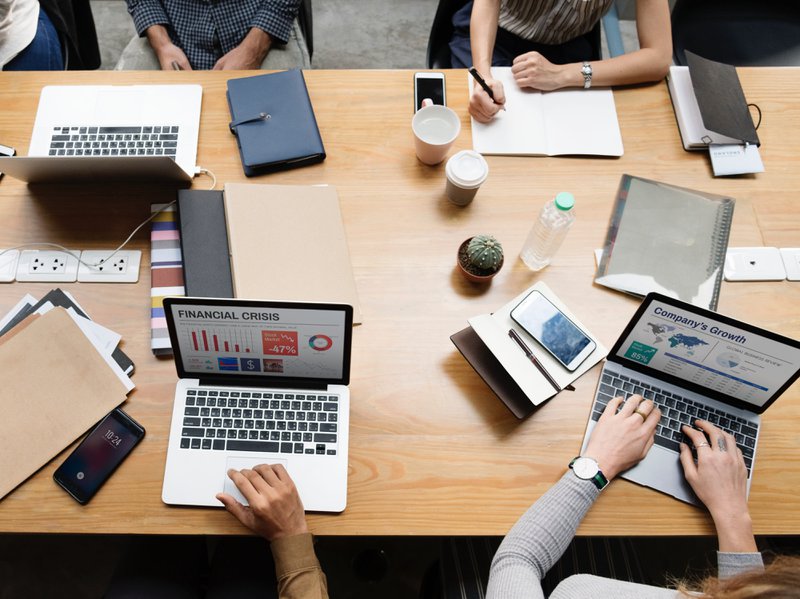 [ Oh! Alongside finance, if you are a food guy, why don't you check out the list of food blogging sites that accept guest posts! ]
But before that, What exactly is a Guest Post and, what are the benefits of it?
Guest posting means writing and publishing articles on someone else's website or blog and getting a link to your website/blog in return. Guest blogging is an amazing way for you to get the exposure you need and strengthen your online influence. Whether you are just starting off or already have a blog of your own - guest blogging and backlinking can always be of use.
It is one of the most effective digital marketing strategies to grow instant traffic and build a search engine credible website. It helps to draw active traffic to your blog and also get a good backlink to your website. Active traffic means more lead conversion, and more lead conversion means more sales for your website. Moreover, a guest post also helps to improve your Domain Authority and SEO rankings.
One of the most important factors to a successful guest posting is choosing the right websites to contribute to the content. Your main goal is to find websites relevant to your topic or industry. Besides, you must ensure that the blog has active traffic and engaged readership.
So, if you want to improve your blog's traffic and domain authority through guest writing, we offer you a whole list of High DA Finance Blogs to consider.
8 High DA Finance Guest Post Sites -
One Cent at a Time
Modest Money
Financial Mentor
Money Saving Mom
Wise Bread
Cash Money Life
Faith and Finance
I Will Teach You To Be Rich
All these websites have a high Domain Authority and high traffic, making them great alternatives to start your guest posting journey. Without further ado, let us dive into the details to help find the perfect blogs for you!
Domain Authority - 47
One Cent at a time is a finance blog site committed to helping other bloggers. The blog focuses on how to get ahead and become rich Financially, Socially, Emotionally, and Spiritually - One Cent at a Time!

The site is very keen on receiving guest posts from blog writers that will encourage and inspire readers in their day-to-day financial management.
You can submit posts about investment, money-saving, or smart earning advice or ideas.
Also, they highly appreciate personal stories in your post.
Moreover, as a guest writer, you can backlink your writings to your website.
But that's not all, you can also add your blog and website details and links to your guest profile.
However, they only publish only one guest post per week, which means depending on the queue, it might take several weeks before your post is published.
How to Submit a Guest Post:
You can choose any relevant topic and submit your articles with a minimum word count is 800 and a maximum of 1500. You can mail your guest posts for review at onecentatatime@gmail.com. Also, don't forget to include your name, bio and, blog details. You can also check out their guest post page for more information.
Domain Authority-56
Modest Money is a site focused on comprehensive financial growth through investing. The blog posts information and tactics about how to grow your finances over time.
Importantly, it encourages guest posts. You can submit articles about a variety of topics related to finance besides investment.
Moreover, as their guest writer, you will gain exposure and social influence, which will develop your domain authority.
You have the freedom to submit articles and posts about any finance topic.
You can also include images along with the article.
Moreover, you can add up to two links back to your blog. Backlinking your website to the blogs that you write will get more traffic to your blog.
Besides, you are recommended to engage in the comment section. This will improve your social presence too.
Likewise, they will acknowledge you by listing you as their author along with a bio and a list of all your articles.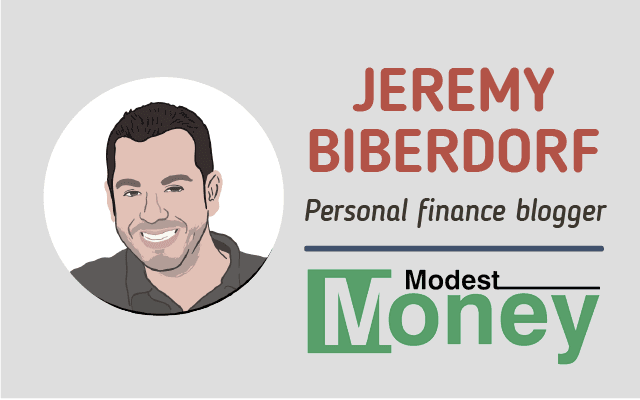 How to Submit a Guest Post:
To pitch an idea for guest posting, you need to fill out the contact page first. You need to send your topic and idea for approval with the URL of your blog. Your posts should be no less than 500 words.
Domain Authority - 63

Financial Mentor is a blog devoted to giving you a step-by-step blueprint for jump-starting your financial freedom and building finances.
The website is very welcoming towards guest posts from experienced writers. This blog is looking for posts that reflect high standards and add value to their readers' lives. You can submit a post on many topics including -
Investment
Wealth Building
Retirement Planning
Financial Policy
Personal Finance
Moreover, they will give you the credits by adding your name as the author of the blogs you write. Also, You can include backlinks to your website. It will help to increase your online influence in the finance world, and also help to drive traffic to your website.
How to Submit a Guest Post:
Before you consider pitching your idea, read the write for us page, which lists the criteria you need to meet. You can send an email to todd@financialmentor.com and send you the pitch.
Domain Authority - 67
Money-Saving Mom is a blog about personal finance management. It has a rather personal touch to it compared to the other websites on the list. The blog primarily focuses on how you can manage your finances and savings in your life, money-saving tips and advice, or even how to start a business.

The blog owner is highly interested in receiving well-written, unique posts from a variety of standpoints, which will encourage and inspire the readers.
Although submissions that appear to be strictly PR- or SEO-related are not encouraged, you can still backlink your blog and social media to your articles.
You can also add a short bio and social media details along with the articles you write.
How to Submit a Guest Post:
You can submit your pitch about the related topics and mail it. You need to ensure the word count at least 1000. After your submission query, if you get a response between 2-4 weeks, it's likely that it's been accepted. Read the guest post submission guidelines page for more information.
Domain Authority - 77

Wise Bread is a community of bloggers determined to help people live large on a small budget. As you may guess the blog functions off a group of bloggers, thus guest blogs are more than welcome. They're seeking stories that are useful and authoritative. This is one of the best finance guest post sites for you to consider. You can write on a lot of different topics including -
Personal Finance
Credit Cards
Frugal Living
Education and Career
Life Hacks
Money Saving
You'll get exposure to a community of readers with over 1.8 million monthly page views. Hence, it build a strong social influence. By backlinking to your website, you can transfer these readers to your blog and generate engaged traffic.
How to Submit a Guest Post:
Submitting an article to them is very simple. Email three sample posts of a minimum of 500 words or more to recruiting@wisebread.com. Your samples should show off your ability to write in different styles (for example, show that you're able to write concise how-to guides as well as interesting commentary ). You can read more about writing for Wisebread here.
Domain Authority- 63
Cash Money Life is a blog about personal finance, small business, education, and career journal, and a lot more. This blog serves as a learning experience for finance practitioners. The blog was featured on popular websites including The New York Times, The Wall Street Journal, MSN Money, Yahoo! Finance, MainStreet.com, and more.
They are always looking for new writers to expand the boundaries of Cash Money Life. You can submit articles about a myriad of financial, small business, education, career topics, timeless tutorials, current events, product reviews, and more.
In fact, there are a lot of benefits to writing for them.
By writing for Cash Money Life, you get the opportunity to share your experience with a large readership and gain experience and feedback about your writing.
Guest posting there can help you build your professional portfolio and social presence
By backlinking your website and social media to your writings you can also drive traffic to your website.
How to Submit a Guest Post:
First, fill in the contact form and send your pitch including your guest post idea for reflection. You can also send examples of your work such as a link to your blog or articles you have written for similar sites. Secondly, you must include a short author bio with a link back to your website and social media profile. Finally, send articles in HTML or in a Word document.
Domain Authority- 82
Faith and Finance is a unique blog based on finance blended with religion - Christianity to be specific. It is a community of readers who are serious about paying down debt, building wealth, and applying Biblical principles of stewardship.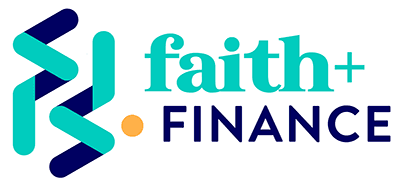 They are very welcoming towards guest writers that can fulfill their blog criteria. Alongside " The Bible and money'' there are a lot of topics for you to write about. You can submit an article on -
Money management
Retirement Planning
Financial Resources
Credit Cards
Travel Strategies
Financial Tools etc.
If you write for Faith and Finance, you can expect their readers to interact and engage in discussions on almost all your articles. This will not only improve your networking but also help to build your domain authority.
Besides, you have a bio box with a picture and link back to your blog and social media, which will also help you get more traffic in your blog.
How to Submit a Guest Post:
You can submit a guest post by copying it into an email and sending it to @faithandfinance.org. Also, make sure to provide a bio-line and picture for them to include at the beginning of the article. Besides, you can also include your blog links.
Domain Authority - 70
This unique blog focuses on psychology involving financial management and provides comprehensive guidelines on how to achieve your financial goals.

The blog not only promotes guest posts but also gives you guidance on how to write effective guest articles for high-traffic bloggers. You can submit articles about personal finance, career development, freelancing tips, personal growth, and more.
There are great benefits of guest posting on this website. This is undoubtedly one of the best finance guest post sites for you -
The first is its targeted traffic of people who care about hearing what you have to say. You can easily drive this traffic to your website through backlinks.
Next, this site will help you build relationships with bloggers, who'll be far more likely to run future guest posts of yours.
Thirdly, you can build your social presence as you start to become better-known in your community, whether it's personal-finance bloggers, fitness fanatics, etc.
How to Submit a Guest Post:
First, make sure you read the guide for writing a guest post for valuable tips. Then write your sample post accordingly and make sure you back it up with research, charts, data, and expert quotes. Finally, fill in the contact me page with your ideas and send it over to them.
These are our top picks for the best finance guest post sites. Guest posting in these sites will help you to improve as a blogger, gain experience, and build a strong networking community. Furthermore, it will also help to drive traffic to your website and thus improve your domain authority.
Apart from those blogs, you may also check out these popular finance guest post sites -
White Collar Investor
My Personal Finance Journey
Real Finance Independence
Money Crashers
Finance sense
Money Manifesto
Well, now that you have gone through the details, the next step for you is to select the website that suits you best and get started on creating some amazing content!