ERROR 404... imagine the impression you have on your audience when they click a link on your website and see this! Broken links are those links which cause these 404 error messages. This article will provide you a list of free Broken Backlink Checker and how to use them to improve your SEO ranking.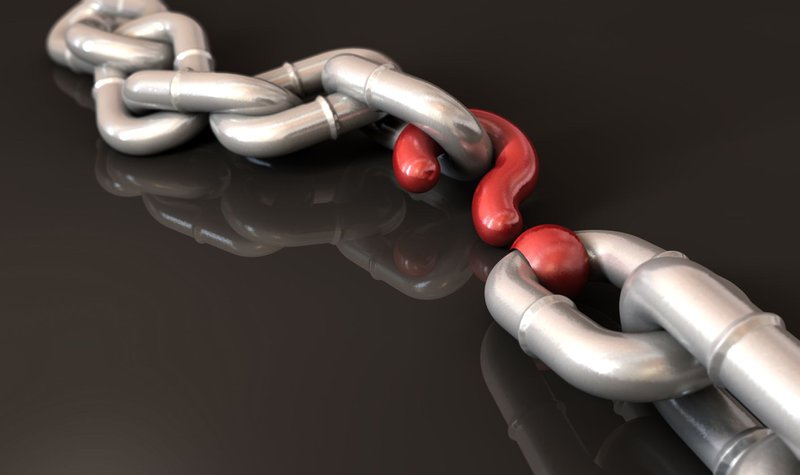 So, What is a Broken Backlink?
Broken links, also known as dead links, are the links or hyperlinks to external web pages that no longer exist.
Hence, when you click on those hyperlinks, they display an error message.
Backlinks along with content, make up the most significant factors that influence the performance of your webpage in search engine results. On the contrary, a broken backlink can negatively affect your long-term SEO results.
They don't only create a bad impression on your readers but also damage your website's SEO rankings and usability. Moreover, a broken backlink can reduce the user experience and have a negative impact on visitors in the long run.
A lot of things can cause a broken backlink
Deleted or removed linked content.
The linked Content's Domain changed.
There was a reformation of the websites of the link.
The link content changed to another ISP.
There were spelling errors in the link.
There were grammatical mistakes in the link.
The page URL of the linked content changed.
So, how can you recognize a Broken Backlink?
The website site is continuously inaccessible.
The web page is out-of-date.
It transferred to a new domain.
How to Fix these Broken Backlinks?
Broken link building can help you fix your broken links. It is the process of finding dead outbound links on a website and replacing them with a new link to point them to correct the URL.
But, due to the lack of defined website detection tools such as web spiders, URL crawlers, and overall website's health examiners, it is difficult to identify which backlinks are dead or broken.
Then, how do you locate and confirm broken links?
Broken links can be easily detected using broken backlink checking tools. In fact, the best part is, there are a lot of free broken backlink checkers available on the internet. So, you can find those dead links and remove them without costing you a lot.
So, in this article, we have discussed such tools that will help you discover the broken links on your websites and help you remove them.
Top Free Broken Backlink Checker include -
SiteChecker
ScreamingFrog
Google Search Console
Dead Link Checker
Online Brokenlink Checker
Internet Marketing Ninja
Small SEO tool
Dr. Link Check
Xenu's Link Sleuth
Integrity Checker
This list includes the top freemium and free broken backlink checker tools. While most of them are online tools, some are desktop applications and need to be installed. Besides, all these tools support SEO and help users to discover broken links in websites and remove them.
Without further ado, let us get to the discussions and see what these broken backlink checker tools have to offer to us.
SiteChecker is a freemium toolkit that can track and measure your website's SEO performance. Its website crawler checks your website for broken backlinks and gives you whole information about how to fix them.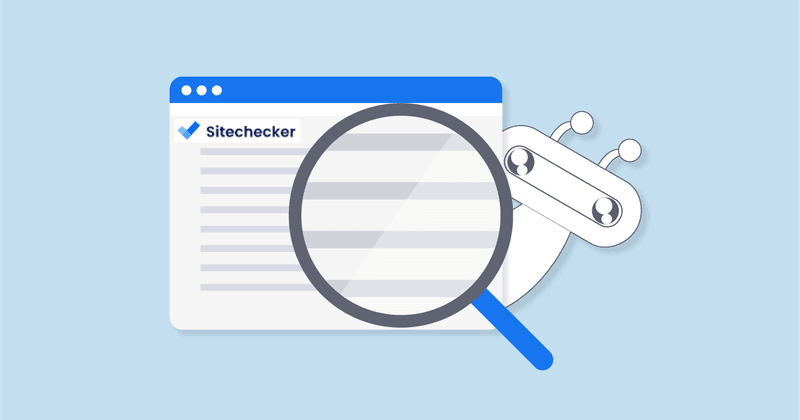 It is a web tool, so it can run on any operating system. Moreover, it can crawl through the website on any CMS.
Although there are paid plans, the free version of the tool offers a lot of features that allow you to check broken backlinks.
It can scan up to 100 web pages for free.
It can provide a comprehensive report of website technical health. This includes broken backlinks, redirect chains, orphan links, and indexation errors.
Besides, the tool can provide an SEO audit of the page.
Also, it can show you content errors like meta tags issues, thin pages.
However, you can't export data from a free subscription.

It is a UK based search marketing agency widely known for its leading SEO Spider software. Otherwise, it is a website crawler and log file analyzer tool.
Despite being a freemium software, you can download its free version and enjoy a lot of SEO benefits. It helps in quickly crawling and evaluating your website to find any broken backlink.
It can scan up to 500 URLs for free.
You can use it to examine backlinks, internal and external links of the websites to find any broken link and improve your website's performance.
Custom searches and Custom Extraction are accessible to obtain a certain choice of the text.
Moreover, It can generate XML Sitemaps.
Conversely, it might be somewhat difficult to install and use if you are not a tech-savvy person.
Google Search Console is the SEO tool by Google that provides data and configuration control for your site in Google. This is free to use tool and has a lot to offer for no price at all.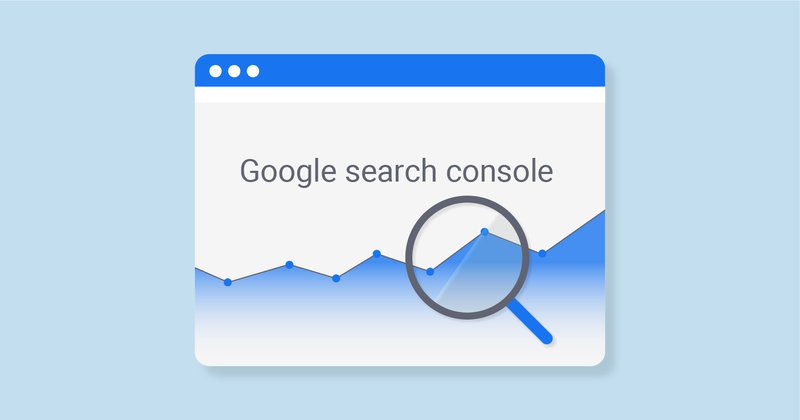 It offers a free backlink checker that can crawl and remove the content on your website, which you don't want the search engine handlers to see.
It scans and detects broken backlinks.
The tool helps you to optimize your website by keyword SEO by knowing the most hunted sites.
It authenticates that Google can access the content on your website.
Lets you access data that is relevant for advertising campaigns.
It improves your link by campaigns with the systematic data about the external and internal links to your web pages.
Furthermore, gives you better visions about indexing and crawling actions made of the search engine system to your website.
It is a free online SEO tool. Dead Link Checker crawls into your website systematically and detects all the broken backlinks that reduce the usability of your website.
To list, Dead link has three main methods of processing -
Site Check
Multi Check
Auto Check
These tools have a lot of features that make it the ideal choice to find broken backlinks -
It filters the URL keyword with wildcards.
It can scan several links simultaneously.
Dead Link checker can find broken links like Page not found, Timeout, Server error, and other errors.
It can create an HTML output for an informal inspection of the results and also develop a link cache file to speed up multiple requirements.
Besides, you can pause and resume it at any period.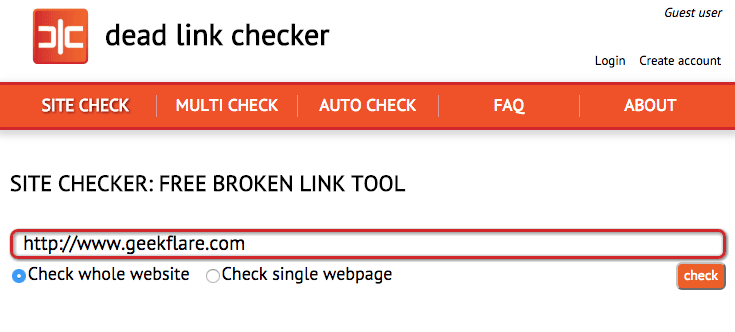 Online Broken Link Checker is a free online website validator tool that specializes in SEO. It scans through your website and checks your web pages for any faulty links, broken backlinks, or dead hyperlinks.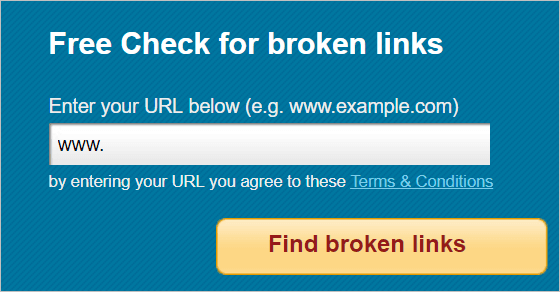 They offer unique features that make their backlink checker stand out among other available tools.
It can scan up to 3000 web pages for free for both external and internal URLs.
The tools unique feature shows you where those faulty links locate in your HTML code
It notices linkrot and other issues of the website integrity.
This also supports sub-domains.
In fact, the tool is very flexible and can analyze your entire site. In other words, it can track your web-content as a whole, and keep track of issues that are already reported.
Internet Marketing Ninjas is a free online link checker tool that helps to check a broken backlink on your website. You can easily scan your website, and their Ninja check will find all your broken links in the blink of an eye. But that's not all; this free analysis tool has more to offer.
Alongside backlinks, it can scan image files and internal and external links as well.
It sends detailed reports through email.
It can crawl up to 5 sites per IP address.
You have the choice to choose between 500 to 1000 pages for the first scan. As a result, the server load is reduced and there are fewer chances of your server getting overloaded.

Small SEO Tool is a popular online SEO toolkit. It is a free and easy to use site, hence does not require credits, software care, or installation.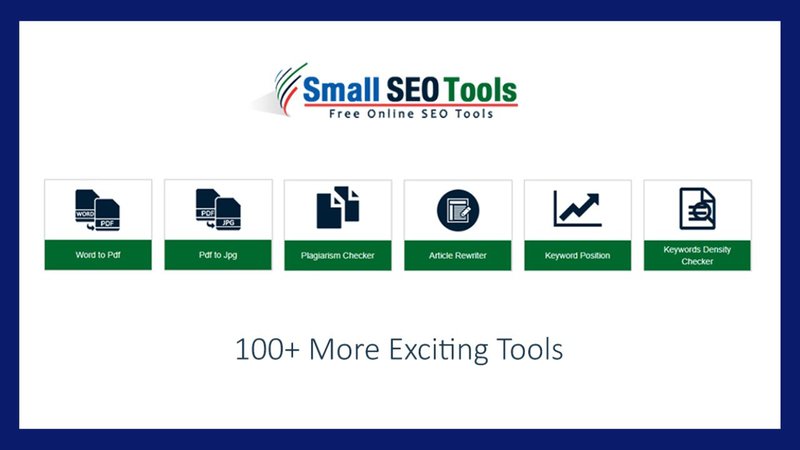 SST's Broken Backlink Checker is one of the most useful tools to find missing inbound links from referring domains.
This offers tools like Link Count Checker Tools and Link Analyzer which help you to check the internal, external links and backlinks of your web pages.
It will crawl for all web pages and will exactly show the outcomes in the picture of a chart, along with a code.
This will let you track existing backlinks and fix them if any broken links are found from the citing domains.
It will help you to not only improve your Domain Authority but also help to generate more traffic to your site.
Dr. Link Checker is another freemium online backlink checker tool that you can consider. This checks all links that contain internal and external links to another website. Moreover, it can also check links to images, style sheets, and other files.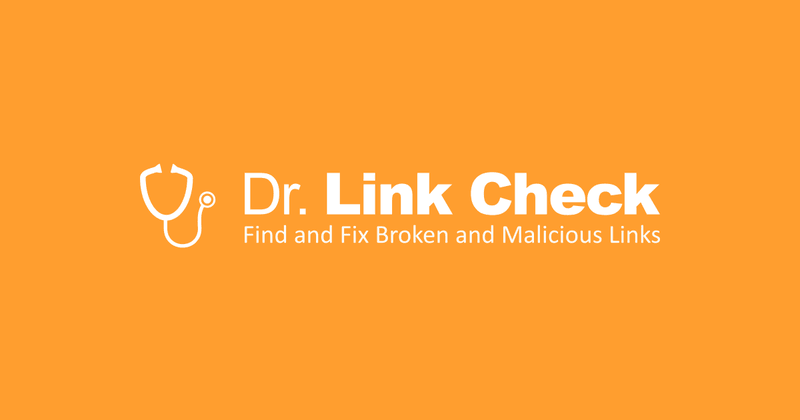 Although it is a freemium app, its Lite version is free and includes a lot of useful features:
It scans up to 1500 links for 2 websites/ projects for free.
This inspects all HTML and CSS code records and scans your whole website.
It gives a summarised reports of internal, external, and broken links.
Dr. Link Check provides access to all the information you need to locate and fix the broken backlinks on your website. Furthermore, the results can be sorted and filtered in various ways, as well as exported to CSV for further processing in Microsoft Excel.
Each link originated by Dr. Link Checker passes through multiple checks to confirm that no there are threats
You can plan checks to run automatically as per your requirements.
Moreover, it also offers a one-time schedule check.
It is a free open source tool that checks Web sites for broken links. Since it automatically links to your website and starts crawling the website - it is very convenient and user-friendly.
Xenu's Link Sleuth is free and easily downloadable, and it has a lot of services to offer.
It does link verification of images, frames, plug-ins, backgrounds, style sheets, scripts, image maps, and Java applets.
It displays a continuously updated list of URLs which you can sort by different criteria.
The tool can re-check broken links which is useful for temporary network glitches
It can execute files lesser than 1 MB.
It supports SSL websites and sitemap.
You can produce a report anytime, which can also be e-mailed.
Also, it even detects and reports redirected URLs
You can do limited testing of FTP, gopher, and mail URLs.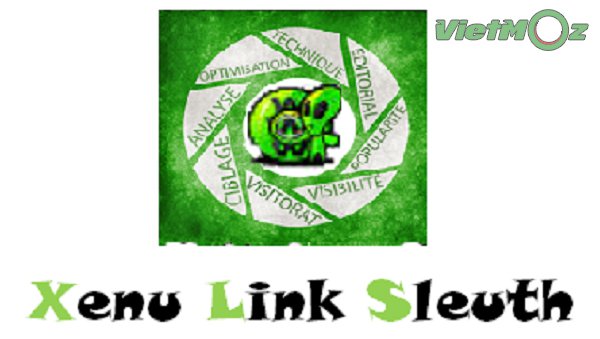 But, if you are a macOS or Linux operator, this tool will not be supported in your device.
Well, if you are an iOS user upset about the previous tool, we have one for you too!
Integrity Checker is a free Mac desktop application for backlink checking. It is very easy to use and install and is an amazing app for checking broken backlinks.
It works flawlessly with small and large websites without slowing down.
Alongside internal and external links, it also checks for broken images.
It can find broken links from the comment forms as well.
Moreover, you can export the reports in .pdf format.
However, it is for Mac users only and is not accessible in any other device. Also, it takes time to complete the report after inspecting the broken links.
In this article, we have discussed the Top free broken backlink checker tools that are available in the market. Above all, these dead link checker tools are fast, easy to use, installable, and free of cost.
Apart from these, there are many other free broken backlink checker available for you to consider. Some mentionable tools include -
Interrobot
W3C link checker
WP broken link status checker
Atomseo
Search Engine Reports
It is very crucial to get rid of any broken backlink because they are not going to lead your website anywhere! Instead, it harms your SEO and user experience. By removing these deadlinks, you can gain better backlinks, improve your SEO, and at the same time, make the user experience smoother.
So, don't wait any longer... Select a free broken backlink checker and start improving your website SEO!