New to WordPress? Don't worry, we got you covered. This article will tell you all about how to add a link to a block in WordPress and create stellar content.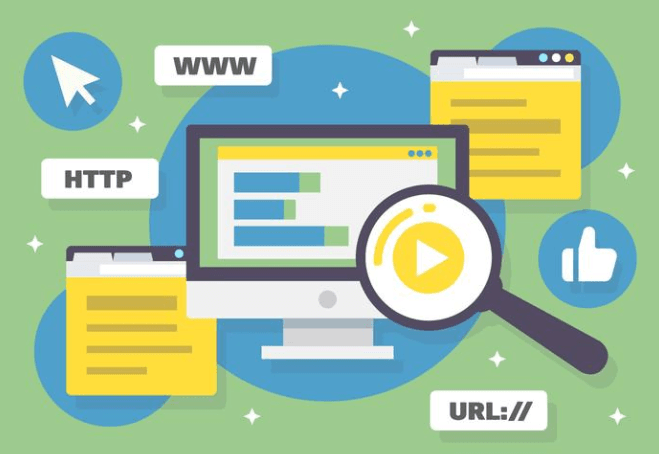 A lot of people aren't very familiar with WordPress 5.0. Additionally, if they're new to WordPress as a whole, getting used to 'WordPress vocabulary' may feel overwhelming. Hence, if you've heard of blocks and are wondering what they are, you've come to the right place to find your answers.
While you may feel like the addition of this whole new bunch of terms is annoying, believe us when we say that they're only going to make your life easier. So, before we learn how to add a link to a block in WordPress, let's understand a couple of terms associated with the evolution of blocks, such as Gutenberg.
What Is Gutenberg?
Heard about Johannes Gutenberg, right? He's the man who invented the printing press. Back in the day, that was a huge revolution. Gutenberg aims to do the same. And that's why it was named after him.
In short, Gutenberg is a page builder in WordPress editor. It is built in a way so that it can incorporate the WordPress core. Gutenberg aims to simplify and modernize content creation for users without being dependant on customized HTML. This editor isn't just aesthetically pleasing, but also a wholesome editing experience.
Gutenberg was the first editor that introduced blocks. So, before diving into how to add a link to a block in WordPress, let us understand the purpose of blocks.
To know more about blocks, you can visit this page.
What Are Blocks?
Simply put, WordPress introduced blocks as a new way to organize content inside your blog posts. Visit your WordPress dashboard. Besides the usual, you'll see you have a whole new bunch of tools to choose from. There is a block-bases content editing section. Moreover, you'll also find a large content field with controls for formatting text.
With the new block-based editor, the editing experience is a lot more organized. It is built in a way that enables plenty of flexibility.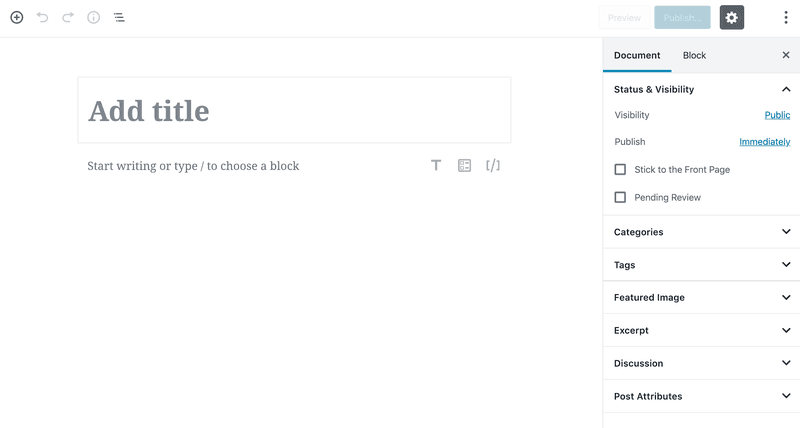 Common Blocks
The most common type of blocks include:
Paragraph
Quote
Image
Video
Audio
List
Heading
Gallery
File
Cover
Blocks For Formatting
Custom HTML
Preformatted
Pullquote
Code
Classic
Table
Verse
To know more about the types of blocks, you can visit this page. Now, before we talk about how to add a link to a block in WordPress, let's talk about how you can use these blocks.
How Can I Use Blocks?
The new WordPress editor will convert each content you work on, be it a text, paragraph, or an image, into a block. However, this doesn't mean the block changes any of your content. Your content will remain the same. You'll just have a lot of additional options for every text or image.
Getting used to blocks can be hard at first, but you'll definitely get the hang of it eventually. You'll realize that rearranging blocks is a lot easier. The previous editor did not have the same flexibility. It is also very intuitive. When you start working on a new post, WordPress will ask you to choose a block type.

How to Add a Link to a Block in WordPress
As mentioned earlier, the block editor comes with plenty of options to choose from. The most common among them is the paragraph block that consists of an insert link option in the toolbar. It looks something like this:

Besides, you can also add a link using a keyboard shortcut. Select Command + K (for Mac users) or CTRL + K on Windows computers.
Given how WordPress blocks are evolving in design and flexibility, it's safe to say that we'll soon be able to take any content and add it to a blog post through this new block-based editor. We really encourage you to give blocks a try. If you have any more queries, do let us know!
To monitor backlinks for guest posts, link building, and outreach campaigns, sign up for a free account.