Medium has grown steadily as one of the most widely known online publishing platforms. In this article, we'll walk you through how to get backlinks from Medium to boost your SEO ranking and visibility.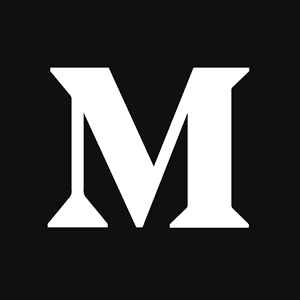 For a platform that only began its journey in 2012, Medium has quite the popularity. For those who're unfamiliar with Medium, it is simply an online social networking platform for business writing and storytelling.
But Medium differentiates itself as a website that's dedicated to passionated young writers who want to share their ideas with the world. It is quite similar to Instagram. However, Medium comes with substantial SEO value.
Additionally, it also has curated content and publications with built-in audiences who are interested in things you already write about. For these reasons, Medium is quite unique as a publishing platform.
Now, before we dive into how to get backlinks from Medium and boost your SEO, let's discuss the value of these backlinks in detail.
Are Backlinks From Medium Worth It?
Like most other social media platforms, backlinks from Medium are all no-follow.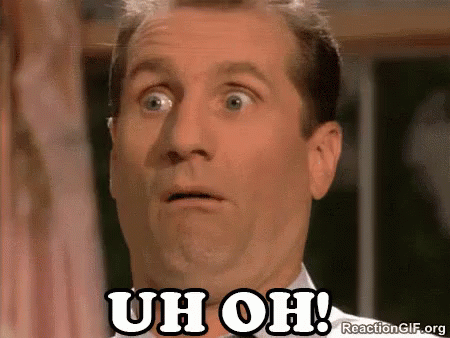 So, does that mean they're completely useless?
Definitely not.
Time and again, we have mentioned in BacklinkSEO blog that no-follow links have a value of their own, especially when they come from credible sites.
The second thing to note is that there are primarily two ways backlinks can appear on Medium. One is the standard, in-text hyperlink that you'd find in most blog posts. The second type is a block hyperlink, which looks somewhat like this:

Does this change anything? Yes, it does. A block hyperlink breaks up the text of the Medium story. If used the right way, these attention-catching block hyperlinks can drive traffic from Medium to your website.
Understand that the ultimate goal of SEO isn't just to catch more and more attention on your website. SEO is also supposed to help your business earn more profit. Hence, anything that sends highly relevant and targeted traffic to your site is a win.
Why Should You Care To Get Backlinks From Medium?
So yes, no-follow links are a big disappointment. Is the investment in Medium really worth it then? And why should you bother to get backlinks from Medium?
Depending on your objectives, we believe investing in Medium can be quite fruitful. Let's look at the following benefits.
1. Exposure And Access To Medium's Built-in Audience
Medium has a huge reader base. Hence, having quality content on Medium is likely to get you hundreds of new readers overnight. Additionally, there are several other ways through which you can convey your story to your audience:
Engaging with contemporary authors: Medium is a social media platform after all. Hence, commenting on relevant stories and starting a conversation with people of interest is an effective way of getting yourself and your content in front of others. However, don't spam your way through. Make sure you leave quality and thoughtful responses only.
Having a large number of followers: If people find your writing interesting, they'll definitely choose to follow you on Medium. So, whenever you publish something new, they will receive a notification. This implies your content catching a lot of attention.
Using tags: Much like Twitter and Instagram, Medium has a 'tag' feature. You can select up to five tags to apply to your post. The audience can browse those tags to see which articles were most recently published.
Writing for a publication: Publications usually include curated collections of stories relevant to a specific topic. Generally, they're managed by an editor, and you have to submit pertinent stories to be considered. However, publications also have a large audience. Hence, they can potentially be a brilliant way for you to start investing your presence on Medium.
2. Networking Potential With Other Professionals And Creatives
Writing for different publications is a brilliant strategy. However, once you start having meaningful conversations with targeted authors and people you want to build a relationship with, things really take a turn for the better.
Getting organic backlinks from their Medium posts can an additional bonus. But the real business value comes from the possibility of adding another valuable name yo your network. This may also lead to future collaborations. Thus, having a prominent presence on Medium can really get you in touch with some amazing people.
3. Cross-posting or Syndicating
Medium is a pretty flexible platform. You can import your blog posts from WordPress through Medium's import option. By default, Medium adds the tag 'rel=canonical'. That way, you don't have to worry about competing against your website in Google search results.
One downside of a syndicated content is that it isn't eligible for publications. The only people who'll see it are your followers or people searching for it organically on Medium.
This brings us to an important question. Why should you syndicate content?
Repurposing your best work: Committing to publish weekly both on Medium and on your blog can be very time-consuming. Opting to syndicate is definitely a better alternative.
Staying active on Medium: Growing on Medium would require consistent activity and engagement. If you're running out of time or ideas, syndicating old content gives you the chance to stay active when you're already struggling with the workload.
All of this, of course, leads to more backlinks from Medium.
How To Get Backlinks From Medium
Now that you know how beneficial getting backlinks from Medium is, you're likely to be inclined to give it a try. But how do you go there in the first place?
One thing you need to understand is that getting a backlink from Medium is going to be a slightly different process than traditional link building. Why so?
To know more about how link building works, give this article a read.
That is because the Medium audience isn't really interested in SEO as you are. These people are active on Medium not because they're into SEO, but because they want to write stories. This is also one of the good things of writing on Medium. You can easily bring your writing in front of an audience without having to worry about paid advertising or SEO.
Hence, if you really want to earn backlinks from Medium, you'd have to take an indirect approach.
The Indirect Approach
Earlier, we mentioned that one of the biggest advantages of publishing your content on Medium is that it's easy to catch the attention of some big names who spend a lot of time on Medium and have their own websites.
The tactic here is to build a meaningful relationship with those people who have the authority to give you both do-follow SEO links from their own websites and no-follow links from their high-traffic Medium posts. Here's how you can achieve that:
Identifying potential collaborators: Use the Medium search option for this. Sort and go through publications. Follow people and read their writeups.
Engaging with their writing: Write meaningful and thoughtful comments to initiate a conversation. Highlight parts of their writing. Get the conversation flowing.
Studying the kind of content they link: It's a simple tactic to get a link from someone. Study what sort of content they're already linking to. What interests them? Is it case studies, thought-provoking essays, or infographics?
Creating similar content both on your blog and on Medium: This part is dependant on how you use Medium. You could either syndicate your content directly to Medium or use Medium as a way to expand on a post you wrote on your blog. Additionally, include a link to your blog for the original post.
Pitching your Medium-specific content first: When you manage multiple platforms, you have to know how to prioritize. For this reason, you should pitch your Medium-specific content first. Medium readers want to feel like the party is happening on Medium, not on your website or any other platform.
Recommending your blog content: You're done with your prep here. You've created insightful content. You've also built meaningful relationships with some big names. It's now time to proceed to the traditional link building approach.
Final Words
Investing time and getting backlinks from Medium is definitely a time-consuming process. On one hand, there are plenty of benefits of building an established presence on Medium. You can reach out to a new audience and Medium's built-in search functions. It's also easy to connect to other authors. Many of them own their website and can even transfer link juice if you play your cards right. It's also great if you're just starting out and need an audience for your content right now.
However, if SEO is your ultimate goal, you need to be wary of the amount of time you invest in crafting quality content. You also need to calculate the opportunity cost of publishing original content on Medium.
Hence, it all comes down to what approach you're willing to take. Getting backlinks from Medium requires a lot of research. It's not something that will come to you overnight. As such, if you're cool with taking it slow and committing for long-term benefits, Medium can be a valuable platform for forming meaningful relationships and link building strategies.
To monitor backlinks for guest posts, link building, and outreach campaigns, sign up now for a free account!