Not sure about how link exchange works? Confused by all the SEO jargon thrown at you? Here's a comprehensive guide that will not only tell you how link exchange works but also explain its optimal use.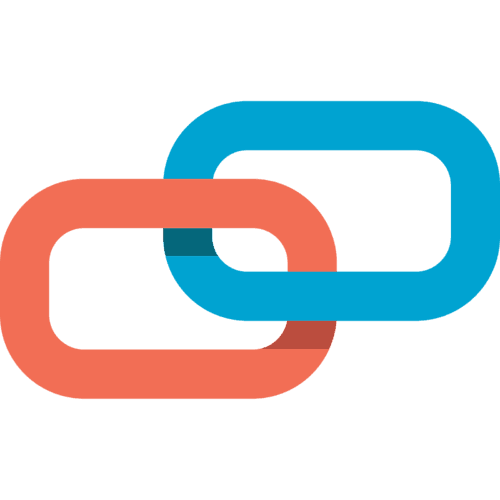 What Is A Link Exchange?
In laymen terms, link exchange, also known as reciprocal linking, is a link building strategy. It is one of the most commonly used tactics to earn new links for website owners out there. Within this process, two different websites give a link or links to each other's web pages. In most cases, these websites are related to a similar niche or industry.
How Link Exchange Works
A link exchange usually follows this pattern:
Address a content you're eager to promote
Search across Google and other search engines to list out other websites who may find your piece intriguing and will want to link to it.
Find an email address in the contact form on the website letting the concerned website owners know that it exists.
Suppose you wrote a piece on link exchange. You have a very good feeling about your write-up. So, you start emailing people who also have websites and might want to share your content. You ask them to link your article to help increase your rankings with Google and get more traffic.
Now, some of the people you email do not respond at all, some reject your proposal while others suggest something different. They tell you to update your website to link it back to them. In exchange, they'll link your article.
To summarize, you link to them and they'll link back to you. It's a win-win, right? Not quite. Proper link exchange depends on a lot of factors.
In this article, besides showing how link exchange works, we will break down when you should practice a link exchange, when you're supposed to avoid it, and how you can optimally use this strategy.
When Is It Okay To Exchange Links?
Along with knowing how link exchange works, you should know the correct way to go about it. The right way to exchange links can be tricky, given it's not done to manipulate rankings. Proper link exchanges have an important role in the world of SEO and can help build relationships. Here are a few scenarios where it's good to exchange links:
To help educate your users
Imagine having an article on your website that explains how to change your car's tire. Your article gained quite a bit of popularity. Meanwhile, another website has an insightful piece on what points you should consider while changing your car's tire, and it has gained similar clout. In this case, should you exchange links?
In our opinion, yes, you should. If the webpage is of good quality, readers who appreciate one of these articles are also likely to appreciate the other. So, by trading links, you're helping your viewers find relevant and quality content.
When The Link Adds Value To Your Content
Besides sharing relevant content, you can exchange links when you know it would add value to your piece. Focus on links that will carry the conversation forward.
Suppose your readers are viewing an article on your website about budgerigars. Now, if you place a link that gives them information about a budgerigar's food habits, don't you think they'd appreciate it?
Remember, user experience is important. If your users are happy, they'll send positive signals to Google about the quality of the page and the satisfaction that comes along.
When you share an audience
Let's say you own a website that sells quality content. You also happen to know another site owner named Joe who owns BlogWriters. Now, Joe's website and your website are selling different content but to the same people.
This implies that you two cater to the same audience, and exchanging links can help both the organizations sell more products.
Therefore, when the users of your webpage are tangibly similar to that of another webpage, exchanging links is a good idea in that regard.
When The link Offers Referral Traffic
Simply put, referral traffic is Google's method of recording visits to your website from sources outside of its search engine. For instance, when someone clicks on a link to go to a new webpage on a different site, Google Analytics tracks the click as a referral visit to the second site.
Note that not every page you want to get a link on will have sufficient traffic. But if you think it does, then exchanging links would be a brilliant way for additional quality traffic.
When Is It NOT Okay To Exchange Links?
Now that you know how link exchange works and when you should go for it, you should also be aware of when to avoid it. Exchanging links is not something you want to do casually. That's a terrible idea.
A bad link exchange will not only hurt your website but also substantially harm its rankings. So, when should you avoid this practice?
When The Website Looks Tacky
Yes, looks matter A LOT. When a site wants to trade links, go to its website, check it out. If it looks outdated, tacky, or poorly maintained, steer clear of it. Additionally, avoid websites that have low-quality content.
If The Site Is Willing To Trade Links With Anyone
As a website owner, you should be extremely careful as to who you trade links with or risk getting penalized by Google. Website owners who're willing to trade links with anyone and everyone are very likely to receive a penalty. You don't want to be collateral damage in the process.
Hence, if you're offered a link exchange from a website that trades links randomly, avoid it altogether.
When The Website Isn't Relevant To Your Business
Relevance is important and you'll know it when you see it. If someone who deals with cosmetics site wants to trade links with your stationary website, just say no.
Simple Link Exchange Strategies
You know how link exchange works, when to consider it, and when to avoid it. You might now be wondering how to go about it. Though proper link building is not very easy, there are some simple ways you can build links without much hassle. Here's to name a few:
1. Asking For Backlinks
Asking for backlinks is actually a good way to start, especially when you're a beginner. Think of acquaintances or clients who own a website or a blog. In this case, the method is pretty simple. Just ask for an in-content backlink and that'll be all.
However, you need to be careful those backlinks come from a relevant website. Otherwise, it won't have much of an impact and may even be harmful to your page.
2. Starting A Blog
Start a blog and write articles there on a regular basis. Focus on your niche and what your clients would like to read about. With time, your site will gain authority. Make sure your content is useful, relevant, and well-articulated. This is an amazing way to ensure that people will repeatedly link to your site.
3. Writing A Nice Guest Post
There are several sites and blogs that will accept an article you want to publish. While writing an article somewhere, ensure the following:
The blog/website is relevant to your topic.
The article should not be about how great you or your company is.
You have a proper focus on quality, structure, and content.
It's important to build links that will help your website. BacklinkSEO allows you to evaluate the power and trust of a domain. You can use BacklinkSEO to check the domain authority of a page or domain.
4. Listing Your Site In Credible Directories
There are several online directories that offer no real value to Internet users. Google has ruled them out from its search results. Hence, make sure not to enlist your website on such redundant pages.
However, not all directories are bad. Niche directories and directories related to insightful sites for a specific arena are a good choice. Listing your business in such directories makes it easier for your website to get indexed and helps people find you online.
How To Avoid Penalty While Exchanging Links
As we described how link exchange works, it is pretty clear by now that incorrectly exchanging links can lead to a penalty from Google. Ensuring that you only trade links with quality and relevant sites and that you only do so when it's useful to the client is by far the safest way to avoid a penalty. Regardless, there are a few factors you should avoid when exchanging links.
#1: First off, do not exchange links site-wide. Links in the footer are 'site-wide' links, meaning they're shown on every page. Trading this kind of link looks very spammy. Avoid this at all costs. This is a very plausible way to get in trouble with a search engine like Google.
#2: Secondly, do not use key phrases in your link's anchor text. Key phrases in a link's anchor text often signify an unnatural link. Consequently, unnatural links either get ignored or penalized. Hence, you would want to make your link text look as natural and harmless as possible.
Ideally, you should use only three types of anchors when you trade links:
The web address of the other website, such as https://blogwriters.io/
The brand name of the other site, such as BlogWriters
A simple and innocuous phrase, such as 'Visit us to know more', 'Check out our website' etc.
#3: Finally, only exchange links from the most rational page on your website to the most rational page on the other person's website. For example, if you're exchanging links on articles that cover the pricing of a product, link from the pricing page of one article to the other and vice versa. Simply put, do not just link from homepage to homepage. Be specific.
Are There Alternatives To Exchanging Links?
After understanding how link exchange works and what the benefits and risks are, if you decide to not use link exchange, you might want to consider the following alternatives to link trading.
Offering Free Content As A Guest Post
If a website owner wants to exchange links, you can offer to guest post on their site instead. This method is quite time-consuming, but most site owners appreciate free content. If they're reluctant to the idea of adding your link, suggest the idea of a guest post and see what they have to say.
Providing Social Shares
If your website or brand has any sort of social following on social media platforms like Instagram, Twitter, Facebook, or any other social channel, you can then offer a share in exchange for a link to the piece of content you're trying to promote.
You can approach this way:
"As a token of appreciation, I'd like to share your insightful piece on my social media channels."
or add an incentive by saying:
"Once you're done adding the link, kindly let me know. I'll share it on all my social media channels."
Offering A Podcast Interview
Reframing an initial ask into a link can be a brilliant way if you have a podcast. The idea here is that you're adding value in exchange for the link. Additionally, very few link builders have a podcast. So, this approach could set you apart from the mass fairly easily.
Final Thoughts On Link Exchange: Careful Link Exchange Can Be Great For Your Website
After learning all about how link exchange works, when to do it, and when to avoid it, here's what we think as a whole.
Link exchange is, in fact, a very old online marketing tactic. The words "Let's exchange links" have been associated with spam very often. However, link exchange is quite effective if done properly and in the right circumstance. As long as exchanging links are relevant, logical, and done with care, it can be a useful way to attract traffic to your website.
What do you think about a link exchange? Let us know!