Elementor has grown to be one of the most powerful and popular WordPress page builders since its launch in 2016. It is one of the few SEO-friendly page builder plugins, according to this study from Pagely. This means it doesn't negatively affect your page load, which is tied to SEO. Phew! That's one less thing to worry about. Read on to find out the best SEO plugins for your WordPress website if you use or plan to use Elementor to build your pages.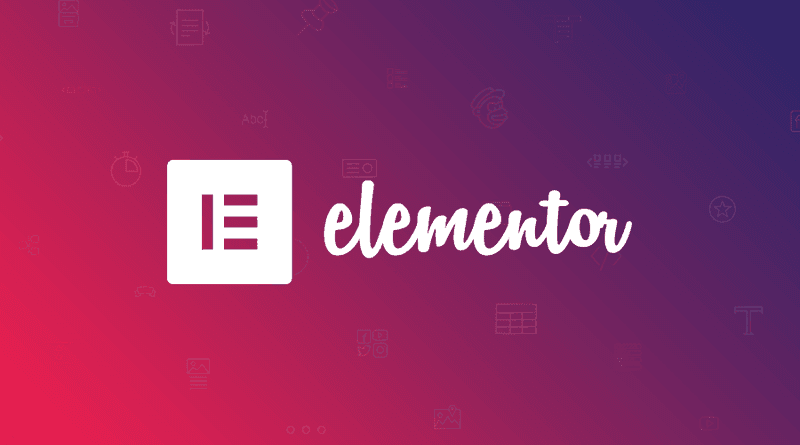 When you choose an SEO plugin for your website, it is important to take into account their compatibility with other existing plugins you may be using. Using an SEO Plugin that blends well with your page builder definitely gives you an edge in your optimization efforts. Although Elementor works fine with almost every plugin, we will explore SEO plugins that work best with Elementor, so that you get the best results. But first, we will give you a brief walkthrough on some basic key terms and look at how using an SEO plugin can help your website's rankings.
What is Elementor?
Back in the day, you would have to go to the backend of WordPress to edit your pages. This involved moving back and forth between the 'page edit' tab and the page you were working on. You would have to apply custom code if your downloaded theme was missing some desired features. This was inconvenient and time-consuming. With Elementor, you can design live at the frontend of your website by dragging and dropping elements from the Elementor sidebar, all in one page. In short, it largely simplifies the process of web design.
Elementor is a freemium plugin. Elementor Pro is the premium version and has additional features that enable you to design creative web pages.
How can SEO plugins help your website?
In simple words, SEO plugins are tools that you can use to optimize your WordPress website for the keywords you want to rank for on search engines on the internet. SEO is what helps a website to rank well in the SERPs on its own merit. The better optimized your website, the higher your SEO score will be and the higher your website will rank in the SERPS. As a result, with higher organic traffic to your site, your business will generate more growth.
It can be overwhelming to choose a suitable SEO plugin among the various options available. While most of them have similar functionalities, you should choose the one that best suits your website's needs. For example, you may not need very advanced features if your website is fairly new. Also, note that you do not need to use more than one SEO plugin to rank higher; otherwise, you could encounter plugin conflicts.
According to Create & Code, a good SEO plugin should be able to cater to new website owners who may need to simply boost their sites in search engines to gain exposure as well as to those looking to tweak their SEO metrics.
Without further ado, let's dive into the list of the best SEO Plugins for Elementor.
The Top 4 SEO Plugins For Elementor Users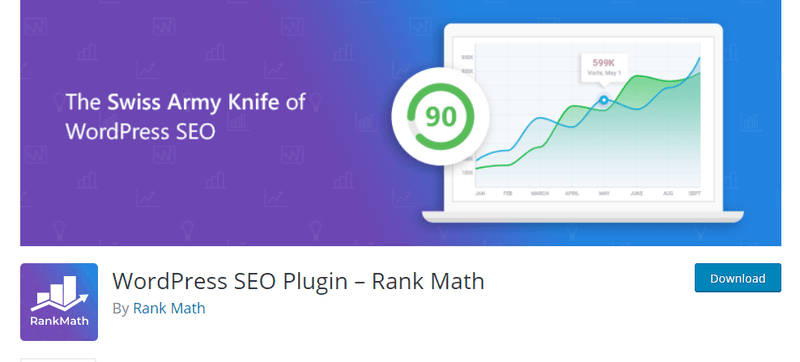 According to this FAQ from the Rank Math Blog, no other SEO Plugin integrates with Elementor as well as Rank Math does. The difference between Rank Math and the other SEO Plugins for WordPress is its ability to adjust the SEO settings for a post or page in a single browser tab. When installed, Rank Math activates an 'SEO' tab in your Elementor settings. This means you do not have to jump back and forth between the default WordPress editor and Elementor. Rank Math eliminates this rather lengthy process.
Rank Math has a rich array of functionalities when compared to other leading SEO Plugins, such as Yoast. It's 5-star rating and reviews on the WordPress site speak for its quality. And the best part? It's currently free and will remain free. MyThemeShop, Rank Math's developing team, has announced that they are working on a premium version. This just leaves us with more comprehensive features to look forward to.
Besides its compatibility with Elementor, it has many other impressive features:
You can optimize your posts for unlimited focus keywords (keyword searches that you want your post to appear for) per post, which is set to 5 by default. This enables you to optimize your content for the desired keyword so that you get more organic traffic
The Advanced SEO Analysis Tool gives you an SEO audit of your entire website with just a click. This highlights areas of overall improvement.
Due to its lightweight code compared to other SEO Plugins, Rank Math does not slow down your website. Coupled with Elementor's 100% clean code, this helps to reduce your bounce rate.
Comprehensive content analysis and precise SEO recommendations make on-page SEO much easier.
...and many more.
If you are a newbie looking to add some basic SEO to your site, Rank Math could be ideal for you, thanks to its simple user interface and ease of use. To learn more, you may refer to this tutorial on setting up and using Rank Math and this overview on the Rank Math and Elementor integration.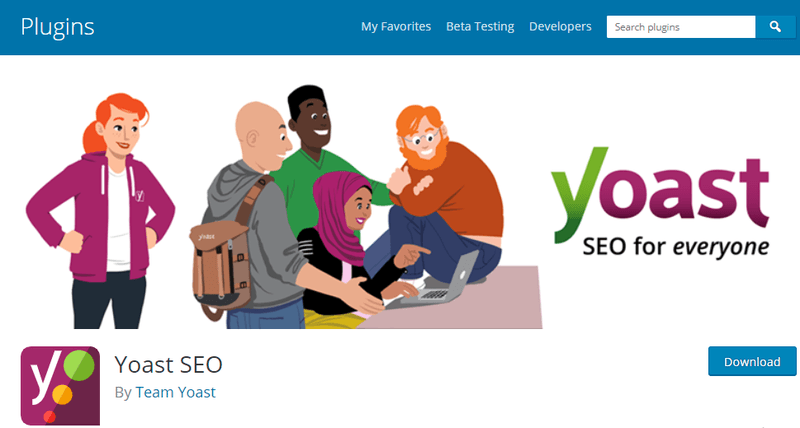 This is, perhaps, one of the most raved about SEO plugins and rightfully so. It's 4.9-star rating on WordPress and installations on over five million sites suffice as evidence of its top-notch quality. Besides SEO analyses, it also gives you readability analyses; this is a feature unique to Yoast. The easier your content is for your readers to read and understand, the more people it will resonate with, therefore driving more organic traffic to your site.
Another benefit SEO provides is the flexibility you get over your site's content. You can set up titles, meta descriptions, and social sharing information (like how your posts look when shared on Facebook or Twitter) for each post. Also, you can easily set up sitemaps and add some basic schema. This is important so that your site is better understood by search engines: another factor that affects SEO.
Here are some other features that Yoast is packed with:
The bulk editor enables you to make large-scale edits to the titles and meta-description of your website.
The assignment of SEO roles lets you give colleagues access to specific sections of the Yoast SEO plugin so that SEO management is more organized.
Gives suggestions for internal linking and optimization of your content to help you rank with the right keywords with the right pages.
Canonical URLs are set automatically to prevent duplicate content
...and the list goes on.
Oh, by the way, these are the features that you get in the free version. The premium version has a lot of other features such as:
More customization opportunities for SEO through focused add-ons such as News SEO, Video SEO, Local SEO, and WooCommerce SEO.
Optimize your articles for synonyms and related keyphrases.
A full-on redirect manager that prevents readers from being redirected to 404 error pages on your website due to deleted pages or changed URLs.
And of course, technical support.
Whether you are a beginner looking for some basic SEO or a pro looking to step up your SEO game, Yoast SEO has a solution for you. Also, did you know that the more advanced features can be turned on manually? This option prevents newbies from getting overwhelmed due to the deluge of options.
However, there's still a lot of 'going back and forth' that you need to do since it isn't integrated with Elementor link Rank Math. This can be a little tedious.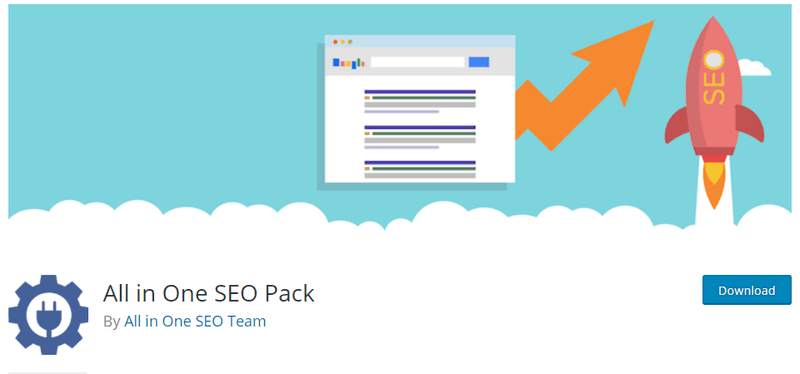 This is another very popular SEO plugin. With a higher number of installations than Rank Math and Yoast SEO, it is the only free plugin that provides SEO integration for e-commerce sites, including WooCommerce. It is also translated into 57 languages, which is really useful when your business is operating beyond borders. This is because you may have to delegate SEO management tasks as your website grows, and we all know how important using a local approach to SEO is.
In addition, it does not enable every feature by default. That way, you are able to work with the features that you need, rather than getting overwhelmed by the array of options.
However, All in One SEO Pack does not provide an in-depth SEO analysis of your content. Instead, the features focus more on the technical aspects of SEO, such as helping you to set up social media graph tags. So, if you are a beginner, this is probably not the ideal plugin for you since you will not get much insight on how to improve your contents' SEO. Also, as with Yoast SEO, you need to switch from one tab to another and refresh your site after each change since this SEO Plugin is also not integrated within Elementor.
Nevertheless, it has a collection of impressive features, such as:
You can submit your XML Sitemap and Image XML Sitemap to Google and Bing to improve SEO in these areas
Automatic optimization of your titles for search engines
You can easily sync Google Analytics to get insights into your website metrics
This too is a freemium plugin and the premium version starts at $79.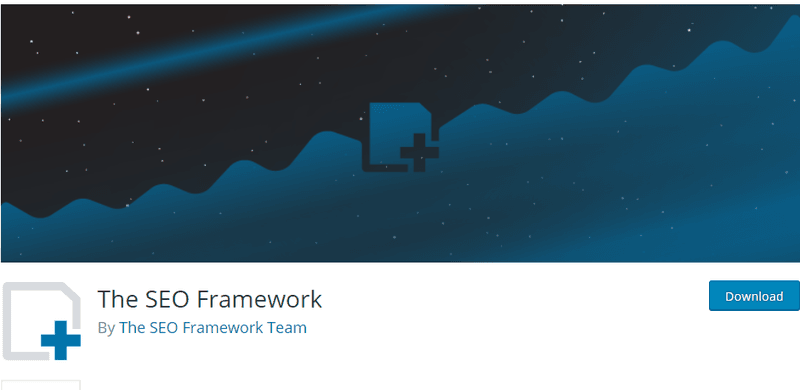 Looking for something lightweight without overwhelming features and overpowering recommendations? If you have basic knowledge of WordPress and SEO, this is an SEO Plugin that you should definitely consider. The interface is user-friendly and you are not flooded with notifications once you install it.
You can easily configure:
Meta titles and descriptions for each post
Social meta information
Basic scheme information
The functioning of your sitemaps
Sitewide robots.txt settings.
Here again, you do not get any in-depth SEO analysis because, according to The SEO Framework, this should be an external thing. If they loaded these features on your site, bad robots could cause your database to be filled with useless information that is irrelevant to search engines. Focus keywords are also excluded as this feature may encourage keyword stuffing, which Google dislikes. Overall, this is a nifty option for DIY SEO.
One downside when you use this plugin with Elementor (or any other page builder) is the exclusion of the description generator. This omission is because The SEO Framework can't be sure that their description generator does not yield confidential information. There's a possibility that it may be stored via object caching, which could pose security threats.
Nevertheless, it's a free plugin and shall remain so. You have the option to include free and paid extensions, starting at $49. And the icing on the cake? You get free support for WooCommerce, bbPress, and other custom post types.
Final Verdict
Besides being the best SEO Plugins for Elementor, these plugins are also some of the most favorite SEO Plugins for WordPress. All of them have pretty great reviews and ratings on WordPress, sp you can't really go wrong regardless of which one you choose. That said, remember to make your choice based on:
Your budget: how much you are willing to pay if you opt for advanced functionalities
Availability of SEO analysis: if you are looking for tools to configure your SEO, then Yoast SEO and Rank Math would be more ideal
Importance of ease of use: Rank Math is the winner here with its Elementor integration
Reach out to us if you have any queries or need further help with SEO Plugins for Elementor and WordPress.