The widely used open-source content management system, WordPress, has a wide variety of backlink plugins. It can be overwhelming to choose the ideal one from all the options laid out on your screen. In this article, we will give you an overview of the ones that you should definitely consider so that the choice is easier for you.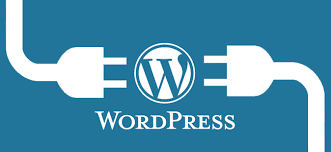 Backlinks continue to significantly impact Google's rankings on the SERPs. By leveraging this element using the right tools, such as backlink plugins, you could see your website making their way into the top of the SERPs. Before we delve into our discussion on WordPress backlink plugins, we will talk about some fundamental topics associated with this article. If you already know about them, you may skip this part and go straight to the list of the best WordPress backlink plugins.
What is WordPress?
WordPress allows you to create your own website, blog, or app, without having to apply any complicated coding or programming. Also, it lets you manage and modify content on your website easily using the broad range of themes and plugins available. And the best part is that using the WordPress software is free. You only have to pay for the domain name and WordPress hosting. Any type of website can be created using WordPress-blogs, portfolios, job boards- you name it. Being the CMS with the highest market share (60.4%), WordPress is used by many notable entities, such as Sony Music and Microsoft, to power their websites.
What are plugins?
You've surely installed apps, such as Facebook and Clean Master, on your smartphone once in a while. What do these apps do? Add additional features and functionality to your smartphone, right? WordPress plugins act the same way, except that your smartphone is replaced by your WordPress website.
There are crowds of plugins available in the WordPress Plugin Directory. You can choose appropriate plugins for your website from the plethora of free and premium plugins at your disposal. Do note that it is the paid ones that often come with tech support, so you don't have to worry much about compatibility and security issues.
In a nutshell, you can use plugins for literally anything on your website; the possibilities are endless.
What are backlinks?
It is important to understand what are backlinks before we discuss backlink plugins. Backlinks are links from one website to another. For example, if you cite a certain website in your blog article so that your readers can refer to it for further information, that is a backlink. Google looks at it as votes. While ranking your website on the SERPs, Google checks the quantity, quality, and relevancy of your backlinks.
Types of backlinks: do-follow and no-follow
Do-follow backlinks pass link juice whereas no-follow links do not. If you get a do-follow link from an authoritative and relevant website, the link juice that it passes will help you to rank higher. In contrast, no-follow links tell search engines that the link is not approved by you and it shouldn't aid the site in ranking higher in the SERPs.
WordPress marks backlinks on comments on blog posts as no-follow by default because it doesn't want marketers to get links through spammy comments. Spammy backlinks and those from websites irrelevant to your niche can result in penalization of your site.
While do-follow links are highly sought after, you shouldn't completely ignore no-follow links. This is because they help bring referral traffic to your site, therefore improving your website analytics metrics.
What are backlink plugins?
Managing your backlink profile is crucial to prevent the wrong backlinks from making their way into your backlink profile and resulting in a negative impact on your site. Backlink plugins can make the creation and management of backlinks trouble-free. Also, you will be able to check the backlinks of your competitors' websites, all in one place. When used in conjunction with backlink monitoring tools such as BacklinkSEO, you can rest assured about your link-building strategy and its management.
Now that we understand these basic terms, let's dive into the list of the best WordPress backlink plugins for your site.
5 WordPress Backlink Plugins You Should Definitely Consider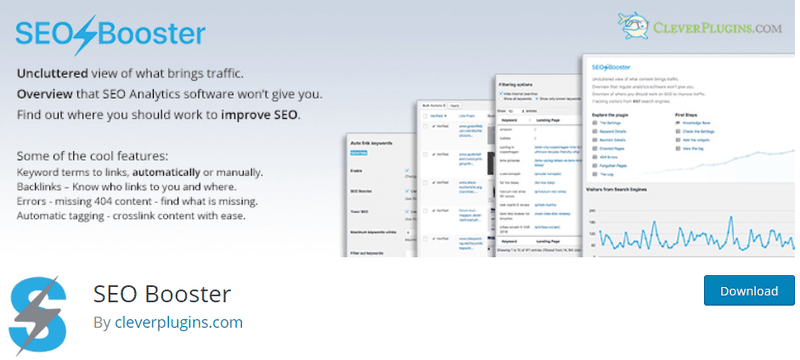 This comes with both free and premium (PRO) options. It automatically creates internal links to your website, which is important if you have many blog posts. It can be time-consuming to scan through and link keywords and phrases in your latest articles to previous blog posts. Besides your external backlinks, your internal linking structure also plays a role in the ranking of your site. Identifies all backlinks, so that you who is linking to you and where. You can discover spammy backlinks and backlinks unrelated to your niche so that you can prevent penalization by removing them.
The PRO version is packed with additional backlink monitoring features; you get more details about the link itself, such as the anchor text, if the backlink is an image, and the type of backlink. You can also get the latest updates regarding additions to your backlink profile by subscribing to an RSS feed.
With a 4.5-star rating, SEO Booster has other features such as SEO analysis overviews, which you can use to step up your SEO game. The PRO version provides you the flexibility of choosing between monthly, annual, and lifetime plans. The option to choose the number of sites is useful when you have several sites, so you can easily use a single plugin to manage all.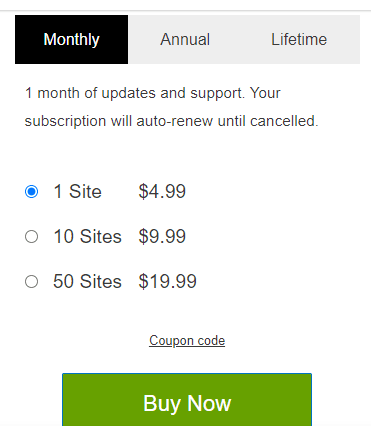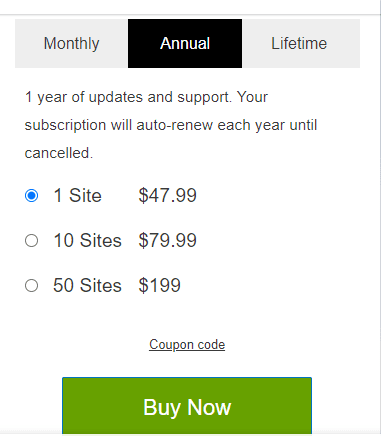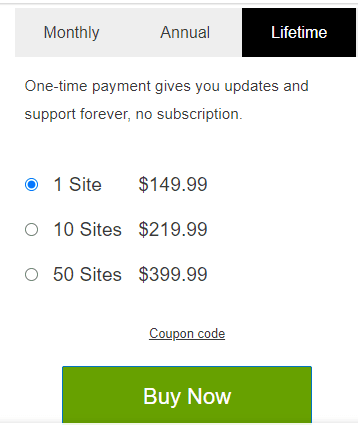 Analyzing the backlink profile of your competitors' websites can be useful when you are devising your own link-building strategy. This plugin helps you to do that alongside giving you an overview of your own backlink profile. Just input the web address, and you will get data on:
The theme used to build the website,
Installed plugins
Backlinks
SEO tools used to boost website
…and so on.
This information will enable you to identify the areas of strengths and weaknesses on your backlink profile, and hence, open up areas of improvement.
However, this is paid and does not come with as much flexibility as the others, such as SEO Booster.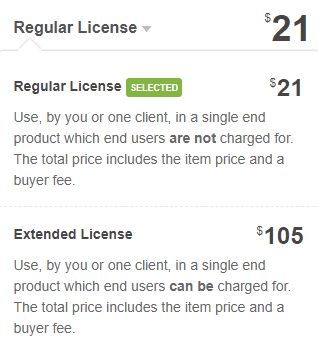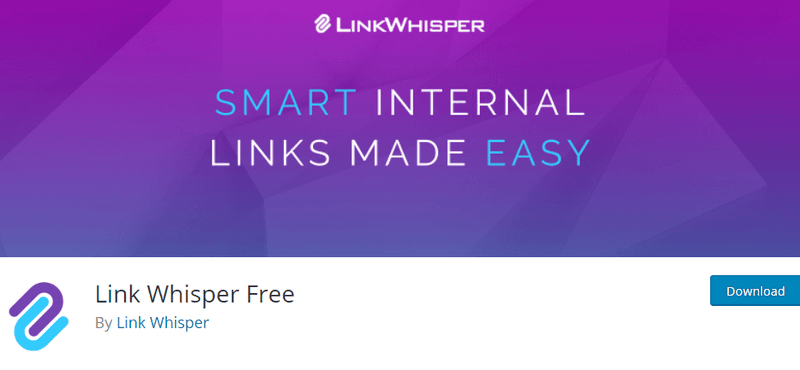 This plugin uses artificial intelligence to handle your internal linking structure by looking at your content and incoming backlinks. As mentioned earlier, manual linking can be time-consuming and rather ineffective, especially when your site has many articles. Link Whisper suggests articles that are relevant to the one you are planning to publish so that you can easily link to those. You can also add your own articles if you do not approve of the ones suggested.
What's more, you also get statistics on:
The number of posts crawled
The number of internal and external links
Most 'linked to' domains
...and so on.
This data enables you to identify the articles that don't have any internal links, which result in them falling behind in Google's SERPs rankings. Furthermore, you can incorporate incoming backlinks with your internal links so that they pass on link juice to your pages, leading to improved rankings.
Link Whisper has a 5-star ranking on WordPress. The free version comes with limited functionalities while the paid version includes extra features, such as bulk link changer and auto-linking.
You can choose from 3 different plans, depending on the number of sites you would like to use it on:
$67 for 1 site
$97 for 3 sites
$147 for 10 sites
BeginDot users can get a 15% discount on these plans using their coupon code.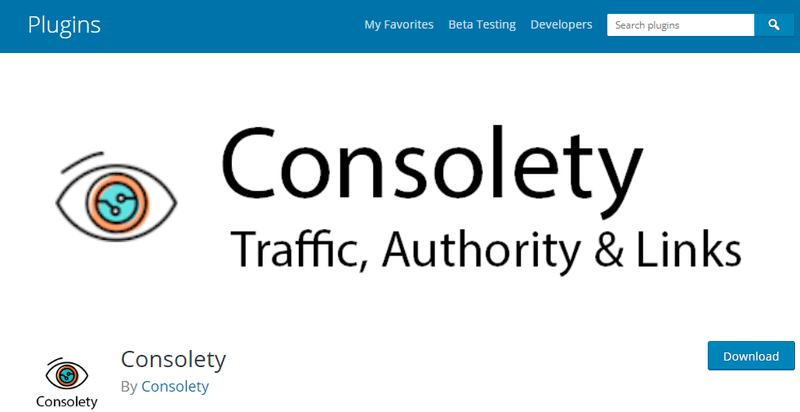 This is a network-based link exchange plugin for your WordPress site. This means it uses the data from your site to identify other similar websites within your network. The match is based on tags, categories, and content, so you get backlinks from sites with a reputation like yours. It checks the content of your site using Copyscape and analyzes your backlinks using Ahrefs and Moz to identify spammy backlinks. This is done to see if your site uses White Hat SEO or Black Hat SEO. And then, it takes the necessary steps accordingly to create backlinks.
Those who have private blog networks can use this plugin without any hesitation as your domain information is not shared within the network.
It helps you to increase the overall exposure of your website by obtaining high authority backlinks on autopilot. You do not have to worry about creating guest posts, emailing other web admins to persuade them for backlinks, or spending your budget on other online link-building services; Consolety will take care of that by exchanging links with matched sites. Instead, you can focus on creating new content and improving existing ones so that they rank higher on the SERPs. Oh, and it's free. An absolute win-win!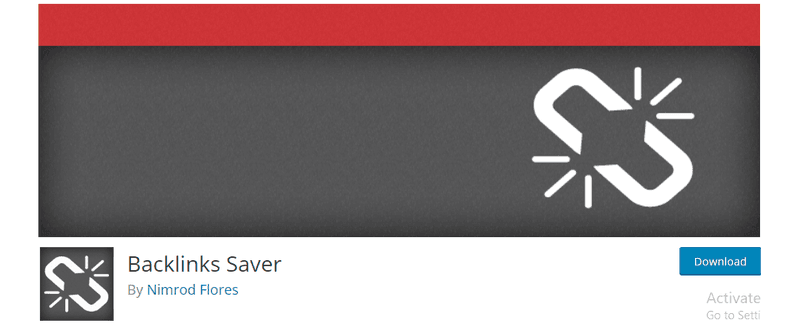 As your sites grow and you create more content, the number of backlinks to your website may rise too. Some changes to your sites, such as changes to the permalink structure (the web address used to link to your content) of the whole website or part(s) of it, and deletion of a page/post, could render those valuable backlinks useless. This is because your readers will be sent to 404 error pages, which search engines translate to the non-existence of those pages on your site. As a result, you could lose the benefit of backlinks from authoritative sites, if there are any.
Backlinks Saver saves the link juice from those backlinks by redirecting them to the home page with a 301 status code. This helps to utilize those backlinks, and therefore, improves the overall authority of your landing page. This plugin comes for free and has a 4-star rating on WordPress.
Final Words
We hope this tried and tested list of the best WordPress backlink plugins helps you to make the right choice among the multitude of options available in the market. There is no universal backlink plugin; therefore, choose the one based on your website's requirements and suitability. Reach out to us if you have any queries.
Looking for more articles related to WordPress? Check out this article on how to change no-follow to do-follow in WordPress.