Many websites think that they are using the perfect keywords for their websites but fail to achieve expected success. Why does that happen? While choosing the right keyword is extremely important for your website, not being competitive while choosing them is a crucial flaw in your strategy. Knowing how to check competitors' keywords will give you a huge advantage over your competitors.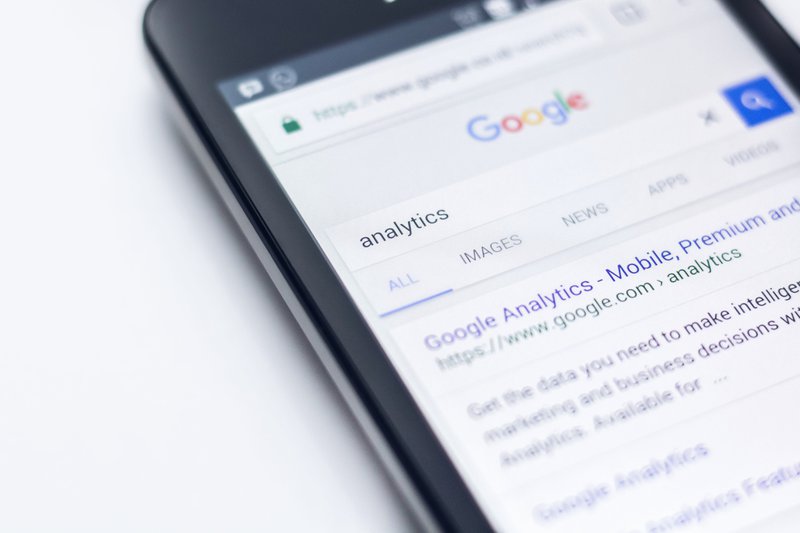 Checking Competitors' Keywords
There are lots of tools that can be used to check competitors' keywords. However, it is really important to know what tools to use in order to ensure that you're using the best resources. Here are 7 tools that will come on handy when you want to check your competitors' keywords.
1. Google Keyword Planner Tool
You most probably use this tool to focus on your own website and the contents within it. However, the Google Keyword Planner Tool is an excellent tool for checking your competitors' keywords. This is definitely the tool to start with as it is completely free.
All you need to have is a Google account, which is free to create. After that, you need to use the Google AdWords interface. Here is a step-by-step process which will break it down for you.
First of all, you'll need to log into AdWords.
Next, find the Keyword Planner and go to the 'Find new keywords' option.
Now, go to 'Search for new keywords using a phrase, website or category' and select the option.
Enter the URL of your competitor in the text field under 'Your landing page'.
Now, click 'Get ideas'.
Google will now start crawling your competitor's URL and come up with a list of keywords. They are related to the web page you gave out, and also relevant to the website as a whole. Select the 'Keyword ideas' option to see the whole list of your competitor keywords.
Google Keyword Planner Tool is really easy to operate, and what's more, it's free. So, if you want to get into keyword research, this is the best place to get started.
2. BuzzSumo
BuzzSumo introduces a really different perspective on the whole competitor's keyword researching process. It focuses on the keywords that you want to find more about and weighs up the most socially successful content that is out there, which will allow you to find out who your competitors are.
With BuzzSumo, you focus on the keywords that you know are important to you. You input those keywords, and BuzzSumo will present to you the contents that have been shared the most, have been reacting to the highest, and have been distributed socially more than other contents. This will give you a very good chance to find out your competitors for your own keywords and discover what they are doing right.
Finding out the contents which are doing well can be really helpful for to you to develop an effective strategy. You already know that you want to work with these keywords, so finding out how to develop your content so that they get better reach is extremely important. You will know what to add and what to avoid in your contents. This will help polish and modify the style of your own contents.
Moreover, you will be able to find the style of your competitors' contents as well as find out who your existing competitors are. BuzzSumo also allows you to prepare for the 'upcoming' or 'potential' competitors who are doing well. It is a very effective tool to use for your competitive keywords research.
3. SpyFu
If you're serious about checking your competitors' keywords, SpyFu is the perfect tool for you. This is a tool that specializes in such research and provides you with an incredible amount of detailed information that will help you analyze your competition in the best way possible.
Finding information is really simple when you use SpyFu. You can simply enter the URL of your competitor in the search bar. You will find the list of keywords as well as a lot of additional data which will allow you to take strategic steps and make tactical adjustments.
With SpyFu, you will be able to find out data on almost everything that you'll be looking for. You will be able to find out search volumes, CTR, advertisement history, ranking history, backlinks, SEO clicks, paid keywords, etc. All this information will enable you to make more informed decisions, though it will require thoroughly done research. So, if you want to use SpyFu, you should set aside an adequate amount of time to conduct the research with care.
4. SEMrush
SEMrush is a tool that focuses on the competition and gives you an idea as to where you stand and where your competitions stand. This is a very effective tool if you want to know the difference that exists between you and your competitors. However, it does much more than just that.
The organic keyword tool of SEMrush is capable of showing the ranking terms of almost any domain there is. You simply have to input your competitor's URL. SEMrush will provide a list in return where you can find where your competition ranks and other additional information as well.
With SEMrush, not only will you be able to find out the ranking terms of your competition and the contents they are using, but you will also be able to keep track of your own progress. Detailed analysis of the product will enable you to discover potential opportunities for creating new content or modifying your existing content. It is an excellent tool to check your competitors' keywords.
5. Keyword Spy
Keyword Spy does not provide information as detailed as SpyFu. But it is getting more and more popular due to its simple and user-friendly interface.
In Keyword Spy, you just need to enter your keywords and run a search. You will get information about the keywords and your competitors as well. Ultimately, you get to find out data about PPC ads, PPC keywords, organic keywords, sub-domains, competitors in both PPC and organic results.
Keyword Spy delivers accurate and simple to understand information which can be really effective to check competitors' keywords. It takes up less of your time, so it can appeal to people who want to research competitor keywords but do not have enough time to conduct the research thoroughly. Simple, accurate and effective – it is easy to see why KeywordSpy is growing so fast.
6. Long Tail Pro
If you want to find keywords with low competition and high search volume, Long Tail Pro is the perfect tool for you to use. It is a very effective tool which gives you flexibility in terms of applying different keyword research tactics.
With Long Tail Pro, you can just enter a very simple seed keyword which will lead you to find up to 400 keywords within a very short time. This allows you to save a lot of time, find high traffic keywords with low competition at the same time.
You can also use Long Tail Pro to check your competitor's keyword strategy. So, if you want to steal the proven tactics of your competitors, this will be a very effective tool for you.
7. Screaming Frog Spider
If you want to perform a pretty straight forward SEO audit on one of your competitors, you can use Screaming Frog Spider tool. It is very easy to use and simple to understand.
Once you use the tool, it will crawl your competitor's website and provide you with important information such as meta data, alt texts, heading texts and lots more. You can easily export the data to spreadsheet, which will make your work a lot easier.
Focusing on your own keywords is never enough in this extremely competitive market. You need to know the keywords that you are fighting for and the keywords that you can fight for, you should fight for and you should not. Knowing how to find your competitors' keywords is crucial. But it is important for you to know what you will do with them as well.
What to Do with Your Competitors' Keywords?
When you have a website, you are sure to have a lot of competitors. Obviously, they are competing with you for the keywords that you are already using. However, you can find out the keywords that they are applying to use them correctly and gain a competitive advantage. You can -
Look at the keywords they are using and compete for the same keywords
Find out keywords they are not using and use them to get ahead of your competitors
Know keywords that they have used poorly to come up with better contents than they have
Analyze the contents of certain keywords that they have done better than your website
Conclusion
In the end, checking your competitors' keywords will only provide you with important data that will allow you to take decisive steps to improve your own contents and update your existing strategies. So, it is very important to use the data that you find out about your competitors wisely. If you want to know more about how to use your keyword research and the ways to improve your content, and ultimately develop an effective SEO strategy, please visit Backlink SEO. Best of luck!