There is no denying the importance of backlinks in SEO. However, paying for backlinks is expensive and might not be the best idea if you are a new business. So we offer you a comprehensive guide on how to create backlinks to your site for FREE!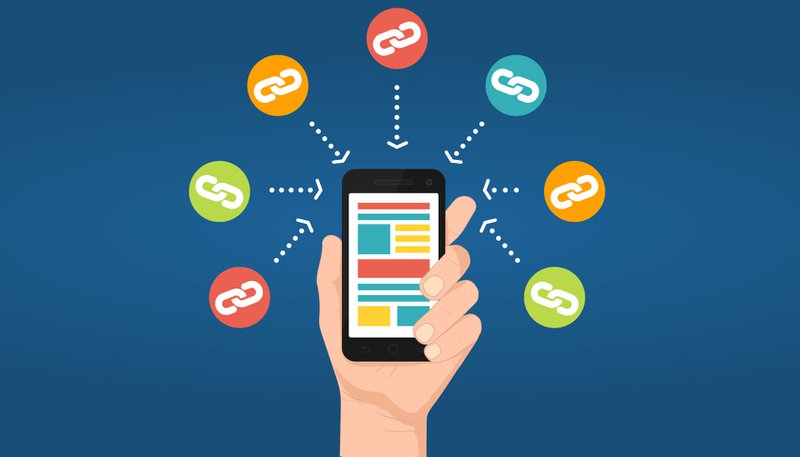 What is a Backlink?
Backlinks are incoming links from one website to another. Hence, they are also called incoming links or inbound links. These are links to web resources like websites, web pages, or web directories.
Backlinks are vital to SEO!
They might be a major metric for the ranking of your webpage. When one website links to another, search engines such as Google considers the content as remarkable. So, high-quality backlinks can help you increase your site's ranking position and visibility in search engine results.
Moreover, the number of quality backlinks a website has is an indicator of its popularity with search engines as well.
Click here if you want to know about backlinks in-depth and why they are so important! (This is an example of a backlink as well)
If you plan to work with SEO agencies, you might find yourself having to pay $100 to $500 per backlink. It can be very costly even for well off businesses - and a big NO for new or small sites.
Nonetheless, with a little bit of time and effort, it is possible to create backlinks to your site for free.
Even though the process might be a bit time consuming, it has a lot of benefits.
When you earn backlinks instead of paying for it, the likelihood of backlinks to last is much higher.
This will also help to grow your network alongside your SEO. And there is no denying the importance of right networking in business.
It will help to improve your understanding of your target market through the process of market research and earning backlinks.
It will also improve your SEO expertise and sharpen your skills.
Now, let's dive into the details on how to earn quality backlinks to your website without spending a fortune!
The Basics for creating free Backlinks
Before we discuss the techniques, there are some basics you need to confirm to earn the backlinks you are aiming for.
First and foremost, when you are trying to get a backlink to your website, you need to ensure that your content features complement the website you are trying to get a free backlink from.
You must offer a high-quality content that holds value
Your content must be relevant
The content should be clear and easy to understand
Offer content that is detailed and backed with research
Second is your pitch. There is no alternative to a short, relevant, and well-written pitch. In order to get your desired backlink, your pitch needs to be to the point and highly convincing!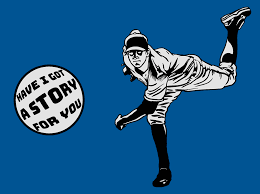 Third, consider internal linking. Although backlinking mostly refers to external links, internal links also contribute to the SEO similarly. Moreover, it helps to develop an exceptional experience for your users.
Besides, it is very important to analyze whether or not the site you are attempting to get a backlink from is genuine and useful.
Now, let's explore how you can earn free backlinks to your site!
9 Ways To Create Backlinks to Your Site for Free!
The SkyCrapper Method
Guest Posting
The HARO Method
Linking to Social Media
Keep updated on Competitors
Commenting on blogs and website forums
The Broken Link Building Method
Writing Testimonials
Interviews
Go through these methods to find which techniques suit your business the most.
1. The SkyScrapper Method
We have already discussed the importance of quality content to create backlinks to your site for free.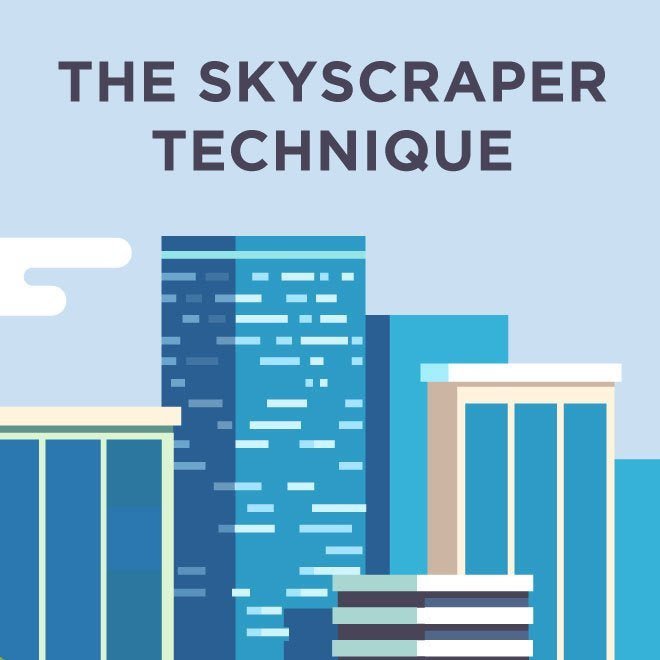 The Skyscraper Method is a highly efficient means of generating high-quality content that helps to create valuable pages. There is no cost of finding resources or developing the content, so using this process you can create backlinks for free from authorized sites.
This is a three-step process.
First, you need to find content in your industry that's already performing well. This can be found from a keyword search on Google. There are also tools for finding out where and how high ranked backlinks are being built, which will be discussed later in this article.
Now that you know what is trending, you can use this foundation of existing content to create a much better version of your own. Moreover, you can try to improve the existing content by finding new information and references to update the content and remove vague information.
Finally, the key to success here is Promotion. To see the results, you need to actively promote your improved version of the content and give it the stage it needs.
2. Guest Posting
Guest blogging, without doubt, is the most effective way to reach new audiences and get free backlinks.
It is the process of publishing articles on popular websites as a guest writer. This helps the host site to generate views, but at the same time, it helps the guest writer more, because more often than not it includes a backlink to their website.
When you write for a famous and high DA website, you can get your content in front of their readers and gain more exposure. At the same time, by backlinking your blog to the guest post, you can drive the traffic to your site too.
Moreover, guest blogging helps you to build your social presence, leverage your connections and expand your audience.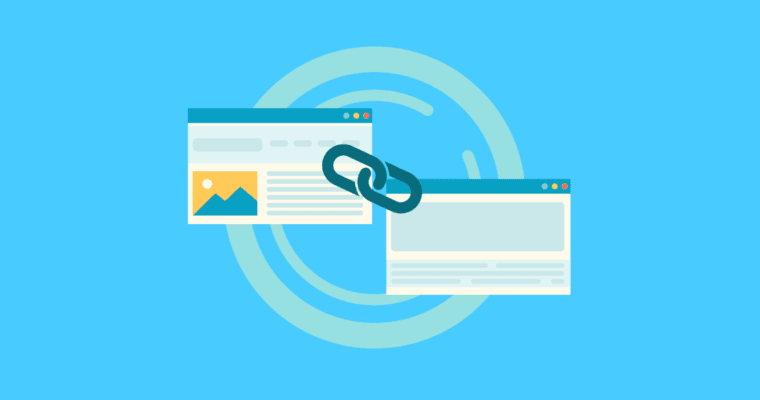 However, it can be time-consuming to find the right sites and opportunities to create and publish guest posts. There are a lot of ways to find websites that accept guest articles.
1. Use Google search queries :
1. your keyword + guest-posts
2. your keyword + become a contributor
3. your keyword + now accepting guest posts
4. your keyword + bloggers wanted
5. your keyword + contribute
6. your keyword + submit an article
7. your keyword + guest post by
8. your keyword + want to write for
2. Make use of sites like Twitter and LinkedIn.
You can easily search for authoritative sites that are looking for guest post contributors regularly. Just type "your keyword" + guest post, and scan the results for new opportunities.
3. Follow the path of other bloggers.
Another way to find guest posting sites is by following other bloggers who write guest posts regularly. From their profile, you can find a list of all the websites they have contributed articles to and how they performed, and try to write for the same websites.
3. The HARO Method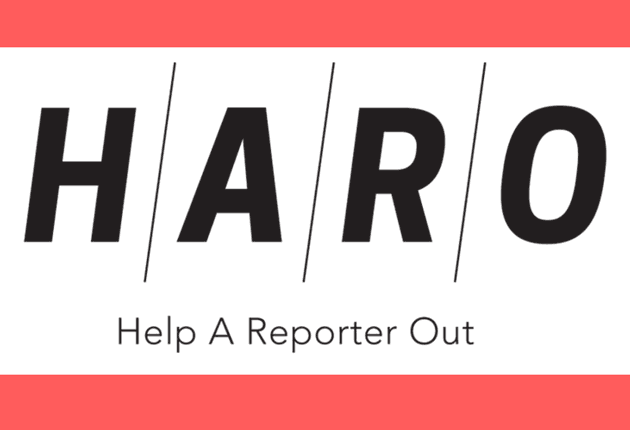 Help A Reporter Out (HARO) is an online resource for generating backlinks on authoritative news and blog sites. It connects bloggers and journalists that need sources to people that want links and exposure.
It's one of the most useful ways to build high-quality backlinks for your site for free.
It may take some time, but it is a very easy process.
First, you need to register yourself as a source and choose a plan that is suitable for you. There are both free or paid plans.
Once you have signed up, you'll get emails or source requests, which is a list of articles that reporters need information for. Every request includes a summary, topic category, deadline, website details, and the email address of the journalist. You need to check for requests that you can contribute to.
Finally, you need to send the journalist a brief and valuable pitch. In your pitch, you're should include answers to the journalist's query, your contact information, and also a link to your site.
However, the problem is, that you are not guaranteed to get a backlink from every single HARO query you answer. But more often than not, you'll be rewarded with a backlink on a high-ranking site.
4. Promoting in Social Media
This is probably the easiest and most popular way to create backlinks to your site for free.
Social sites like Facebook, LinkedIn, YouTube, and Twitter will not only enhance your social presence, but also can be a great source of backlinks for your website. You can interact with users, promote your company, and share your content.
All you need to do is create your company's social media profiles and make sure your website URL is there. Almost every social networks allow you to share your URL on your profile page. Using a landing page URL helps you to capture leads.
Again, you can include free backlinks to your website in most of your posts across different social media platforms.
You'll can share links and content from other sites, and in return, they are likely to return the favor. At the same time, you can also ask or encourage people to share links to your content.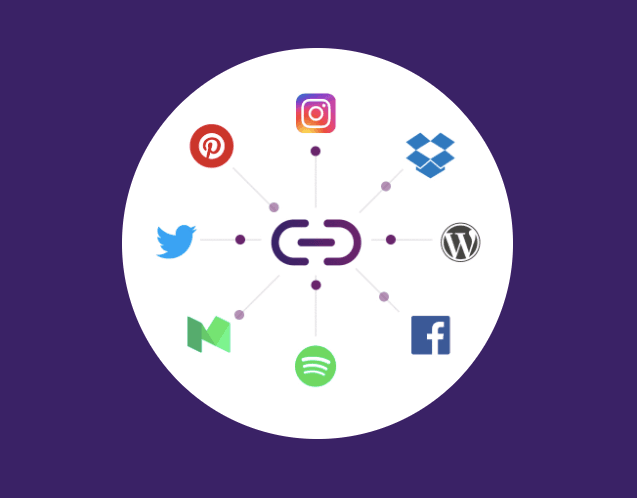 5. Keep Updated About Competitors
Observing your competitors is a great strategy for free backlink ideas. Focusing your research on sites where your competitor is listed can help you get a knowledge on where to get backlinks from.
If a website owner has created a page that profiles at least 10 or more websites in each category, they are likely to be open to adding you to their website as well.
Moreover, keeping updated on your competitors can help you create good content as well, which will ultimately earn your site backlinks. Because the possibilities are that they've got great content that is already ranking well and has generated a lot of backlinks. So, you can use the skyscraper method here and get better results too.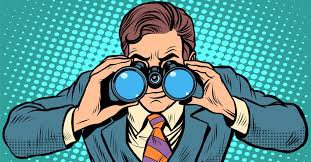 Ways to track your competitors-
Now, the easiest way to keep an eye on competitors is to follow their pages on social media, because that's where they are likely to share most of the content and information. Also, you can get an idea of the type of people and companies that follow your competitors, and you can reach out and market to them as well. Moreover, you'll also be able to get an idea of the different methods they're using to earn backlinks, and then try applying the ones that suit you.
Second, you can sign up to the newsletters they send out to be notified about their contents. You can also use Google Alerts to receive notifications when they post new content on their site.
Third, if the first two process seems time-consuming to you, there are a lot of tools online to help you out. You can use tools like Monitor Backlinks to find out when and how your competitors are building links.
You can get direct insight on the techniques of up to four most important competitors, which then you can replicate to earn your backlinks for your site.
Monitor Backlink will show you a weekly report containing all the new links your competitors have earned, as well as insights about the links. Furthermore, you can sort them by their value and other SEO metrics to find which sites offer the most valuable backlink.
Moreover, you can also keep track of all the backlinks your website is earning as well.
6. Commenting on Blogs and Website Forums
Blog Comments can be a great way to build networks and send high-quality traffic to your website.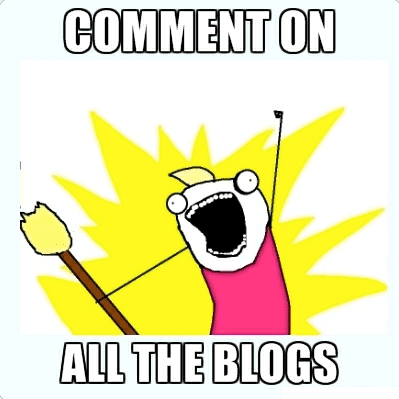 Blogs are a great source of information, but sometimes readers want something more than what the post has to offer. This is where blog comments come in use.
You can make a valuable comment on the topic and at the same time link your website for readers to follow.
Besides, if you notice any information is missing or that isn't covered or explained very well in the post, you can make a suggestive comment providing that information.
Moreover, a lot of the time, bloggers encourage readers to ask questions or mention their doubts, queries, opinions, and ideas in the comment section. You can either share your opinion while backlinking your website, or, you can also respond to the queries and questions of other readers.
You can use these opportunities to give a summarized statement and attach a link to your article.
7. The Broken Link Building Method
While backlinks are important to SEO, broken backlinks, on the other hand, has the exact opposite effect - so it is important to remove them. And you can take advantage of that!
In this technique, you look for dead or broken links that give a 404 error to replace with your own to create one-way backlinks.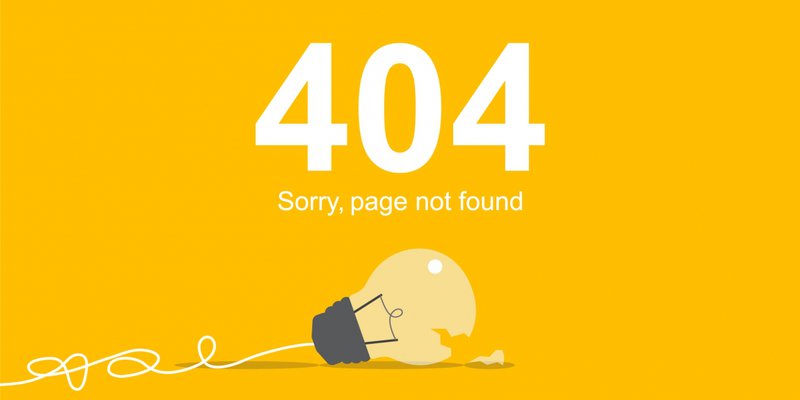 The process is simple, first you find relevant websites in your niche that have resources pages that you would like to get a backlink from, and then you look for broken links in the pages.
Then contact the webmaster to report broken links on the website and, at the same time, you recommend your websites to replace that link. Since you are doing the webmaster a favor by reporting the broken links, the chances of a backlink back to your website are high.
You can check out our article, Free Broken Backlink Checker for Improved SEO Ranking to get a detailed guide on how to find broken backlinks.
8. Writing Testimonials
Testimonials and reviews on other sites can be an excellent way to create backlinks to your site for free.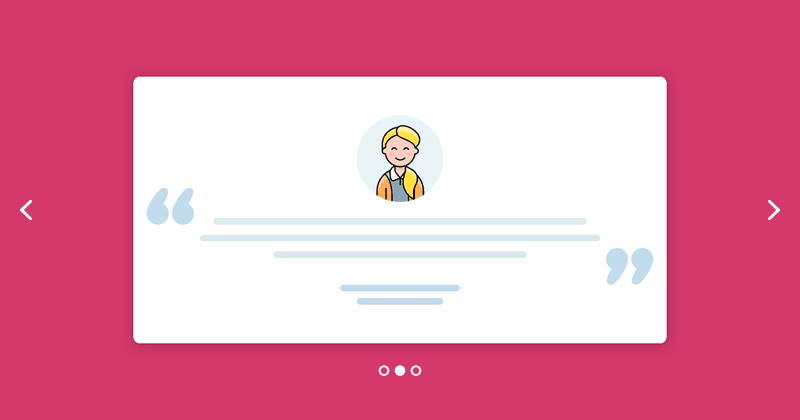 Companies love to show off the reviews and testimonials they've received from their customers. Almost every business sites showcase a few select testimonials on their homepage, while others have pages dedicated to customer reviews.
You can turn this into an opportunity to earn quality backlinks for your site. You can write positive reviews about companies and their products, and reach out to them.
Most sites have a feedback feature or will include an email account for testimonials on their contact page. So, you can write a short, informative review of your experience using the product or service, and provide your feedback. You can then send it over to them mentioning that they're allowed to use your testimonial on their homepage.
Likely, you won't even have to ask for a backlink because almost every single time they'll include it automatically.
9. Interviews
Online interviews are a trendy and easy way to earn backlinks. Whether you are interviewing an industry expert for your blog or being interviewed yourself - it is a fun and interesting way of creating backlinks to your site for free.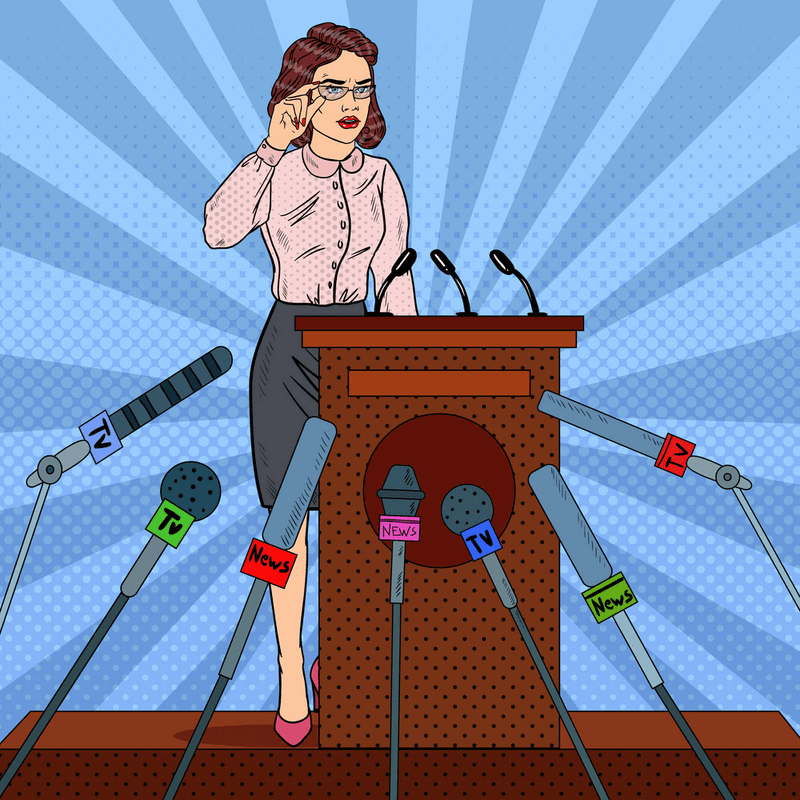 Interviewing an expert
This can be a great way to earn a backlink to your site. You can find influential industry leaders and experts, and reach out to them to request an interview. Then, you can take an interview and post it on your site. That person is likely to share and link to the published interview on their blog and social media, helping you earn a backlink.
You can have an interview about the person's life or his journey, or you can select a niche topic that he can talk about. Besides, you can also include question and answer sessions for pre-determined questions.
You can choose from written, audio or video interview, or mix and match depending on your expertise and experience. Also, if you have a video interview, you can publish the interview to YouTube and get another backlink.
Getting Interviewed
This too is a great way to earn backlinks. When you get interviewed by any blogger or website, they will always link your site to their post.
Now, if you are a well-known expert in your industry, you will find yourself getting a lot of interview invitations. However, if you are new in your industry, it will take time for you to be considered an authority. In that case, you will have to find opportunities to be interviewed.
You can look out for websites and blogs that run online interview focused on your particular industry. Once you find a relevant site, you can contact them, inform them about your website and knowledge you can share, and let them know that you would like to participate in their interviews.
Another way to get interviewed is to reach out to online publications located in your region, and letting them know about your website. You can ask or request them if they would be interested in interviewing local businesses, and offer to be one of the interviewees.
Earning quality backlinks for free can sometimes be challenging. But by using the right recourses and techniques, you can easily create backlinks to your site for free.
You can use one or multiple of the mentioned techniques that suits your site and get on with earning the backlinks and improve your SEO.