If you are here, you already know that backlinks can significantly help websites rank higher. To build a solid backlink profile, however, you need to remove the backlinks that are hurting you. And for that, you may sometimes need to disavow backlinks.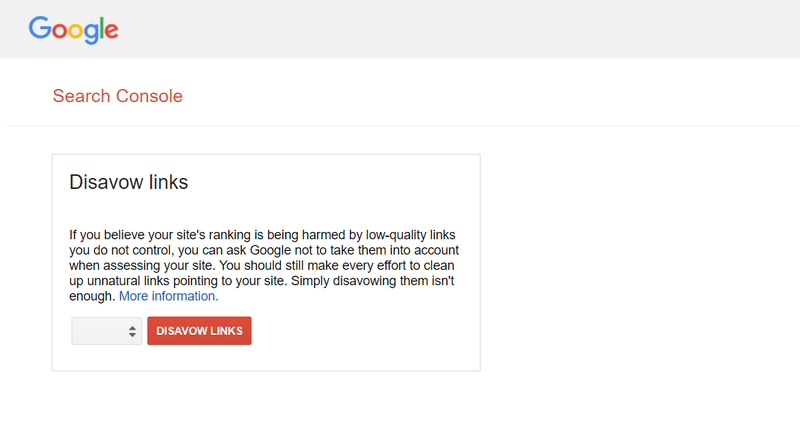 What Happens When You Disavow Backlinks?
When you disavow a backlink, you request search engines like Google to ignore that particular link when crawling your website. If Google actually disavows that link, it means that Google will not use that link in favor or against you when determining your site's SERP rankings.
However, disavowing backlinks does not guarantee that Google will ignore them. According to Google, they see these requests for disavowal as simply that- requests. Google is not bound to follow through with them. Google may choose to trust its judgement and not disavow the backlinks you asked it to. Nevertheless, more often than not, Google does end up honoring your request for link disavowals.
Why Should You Disavow Backlinks?
Backlinks indicate websites vouching for each other. The more backlinks I have pointing to my website, the more sites I have supporting me, right? And that support should translate into higher SERP rankings, which is the ultimate goal behind all the SEO my company does. Then, shouldn't more backlinks be merrier?
Turns out, no. Not all backlinks will help your SEO.
In fact, they will not sit idle, just not helping you - bad backlinks will hurt your SEO (that is if you do not remove them).
Good backlinks can help raise your domain authority (DA) and page authority(PA) and assist your site to rank higher in SERPs. After all, higher rankings usually translate to greater organic traffic, which can convert into more sales for you!
Bad backlinks may have the opposite effect and result in your rankings deteriorating.
Moreover, if you have received any messages from Google about "unnatural links", you need to start thinking about removing bad backlinks ASAP!
However, according to an article written by Barry Schwartz after conversing with Google's Gary Illyes on Facebook in 2016, Google launched a version of Google Penguin that devalues spam instead of demoting the website.
What does this mean?
Google now ignores the spammy links and hence does not penalize the website or the page in particular for getting linked to by a bad site.
Wait a minute!
That means that I don't have to disavow links using Google's Disavow Tool anymore, right?
Unfortunately, no. It turns out that the claim that Google does not penalize the website at all is not fully accurate. Michael Cottam from Moz found out that while Google Penguin has stopped handing out penalties, Google might still not have halted giving out algorithmic penalties. So, your disavowal request will help Google figure out which links to ignore.
Moreover, Gary Illyes himself said in the same Facebook conversation that while disavowal requests may be less necessary for Google Penguin, in particular, these requests can help Google help your site.
He also added that Google is taking harsh manual actions against systematic manipulation. So, removing bad links is still crucial if you want to stay on the good side of Google and wish your rankings would climb.
Check the Sites Yourself Before You Disavow Backlinks
There are certain metrics you should look at before disavowing any backlinks. You can use a link analysis software like BacklinkSEO to check the metrics of all your backlinks.
Unless you have so many bad backlinks that scrutinizing them individually becomes an impractical task, it is worth your time to visit the sites yourself before disavowing the backlinks. Even when you have tons of toxic backlinks, you should still skim through them to see if any URLs look legit, then go to those sites, and then take the decision.
Also, the first step you need to take to disavow backlinks is to ensure that you have anti-virus software installed. This is a precautionary step for visiting all those suspicious sites.
Factors to Consider
Relevance: Are all your backlinks relevant to your niche? For example, if you offer link building services, and a plumbing company links to you for some reason, well, that isn't going to help you. Remove irrelevant backlinks, unless you have a very good reason to keep any.
Paid or unpaid: Google dislikes paid links, especially non-editorial, do-follow links that are made blatantly for passing page authority. Do-follow links from irrelevant sites or content, do-follow links from pages in sponsored posts, and do-follow links all over a site with exactly matching anchor text are a dead giveaway.
Private Blogging Networks (PBNs): Since 2014, Google has been taking action against sites using Private Blogging Networks (PBNs). PBNs are sites made specifically to generate links, mostly for SEO purposes, and add little to no additional value. Linking through PBNs still exist, but not as a part of any white-hat link-building strategy.
Low-quality directories: Backlinks from low-quality directories have not worked in years, although the sites still selling such services won't tell you this. Many low-quality directories even use no-follow links now to prevent getting disavowed.
How do you understand which are low-quality directories? Ask yourself if you believe you will get referral traffic from the listing. If you do not, the directory is probably of low quality.
Comment spam: Google recommends commenting on authoritative and relevant websites and forums, and including a link back to your site. What it does not recommend is spamming irrelevant comment sections to try to improve your backlink profile.
However, most common sections nowadays make all links no-follow, so any help or hurt should be low in intensity.
Hacked websites: This is a pretty obvious one. Links from hacked websites will get you penalized by Google.
Negative SEO attack: The world is a very competitive place. And sometimes, it gets very messy.
How does a negative SEO attack work? Websites notice sudden spikes in low-quality backlinks from spammy websites. This makes Google suspicious about your SEO activities and may result in a penalty.

Source: ahrefs.com
Unexpected drops in keyword rankings and messages from Google about manual penalties are also signs of a negative SEO attack. You absolutely need to disavow such backlinks before they undo months of your SEO efforts.
If you want to read about some real-life examples of negative SEO attacks, read these articles by Moz and CognitiveSEO.
Spam backlinks: There are some telltale signs you can look out for. Domains with ".xyz" are often spammy. Some of them may even be malware download sites that, at first glance, appear to be valid.
You can also set up a spam filter in Google Analytics to prevent getting more referral spam.
Anchor Text: Analyze the anchor text if the links seem strange. If the anchor text contains mostly your brand's name or terms, it is a good sign that your link profile is natural.
Irrelevant terms or derogatory words as anchor text are signs that you probably need to remove the backlink.
Distribution of ccTLDs: Look at your country code top-level domain (ccTLD) map. If most of the backlinks are from a country in which the majority of your clients and potential clients reside, you do not need to worry. However, if most of the common ccTLDs are from countries that your client base does not reside in, you have the right to be concerned.
Link Schemes: Some forms of link-building that Google thinks might have been done to pass PageRank or manipulate the page's SERP rankings. This list includes some of the factors already talked about in this section. To view a more precise list provided by Google themselves, click here.
Lastly, perform a full-fledged link audit if you are suspicious and want to clear all your grounds. Start with the backlinks with low domain authority and unusual top-level domains (TLDs).
Should Disavowal be the First Step to Removing Backlinks?
No. If anything, disavowing links should be the last step you take to remove a certain backlink. It is quite a serious step to take about a site. You're basically telling Google that that site is a hazard to yours.
More importantly, you might end up hurting your own SEO if you go about the disavowal process randomly.
What should you do, then?
Manually Ask the Site Owner to Remove the Link
Most websites usually have a separate "contact us" page and have contact information listed at the bottom. Get in touch with the site owner through the details listed there.
What if it's a site that does not have any such information? (hmm, pretty strange).
Visit https://www.whois.com/.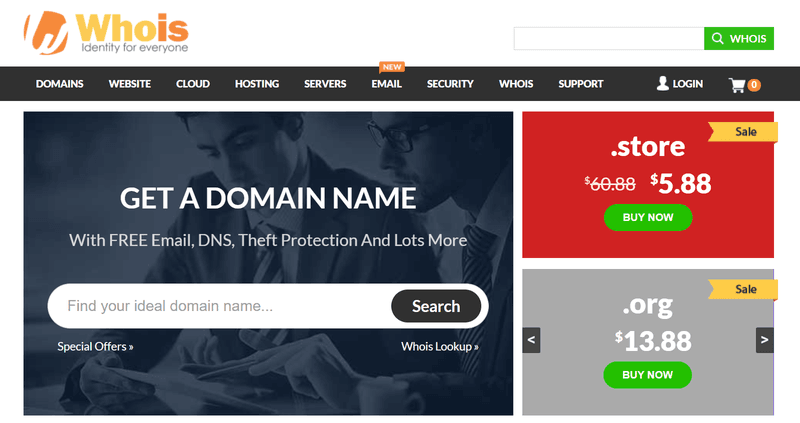 The Internet Corporation for Assigned Names and Numbers (ICANN) is behind Whois. This site helps you find information about the ownership of a certain website.
To find the ownership details, type the URL in the search box on the top right of the home page and click on "WHOIS".

You will usually find the required email address this way.
It goes without saying that you should be polite while addressing this person. Here is an email template you can use that Neil Patel recommends.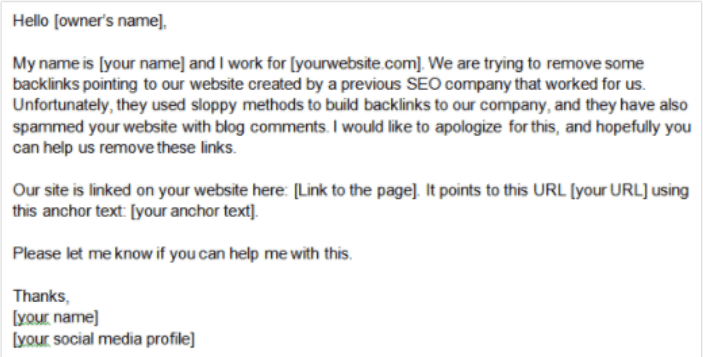 Alternatively, you can reach out to the owners through social media platforms, comment on their blog posts asking them to get in touch, or simply, Google them and see if there is any information you can use about them.
Whatever the medium, make sure to always reach out manually and ask for the link to be removed before resorting to disavowing. It can prevent any bad blood too.
However, if you are unable to contact the owner or the owner does not respond, you can go ahead and ask Google to disavow backlinks. Remember that getting a backlink removed by asking the owner to do so is a significantly better option than disavowing it; but if all else fails, it is okay to disavow backlinks.
Can You Undo a Link Disavowal?
You can delete a disavow file that you uploaded earlier. Google says that uploading a new list of backlinks to disavow will replace all the lists uploaded in the past. However, experimenting with disavowing backlinks is not very wise.

How to Disavow Backlinks Using Google Search Console
You will be surprised (and delighted) to know that this procedure is quite easy to carry out.
Use a link analysis tool to view all your backlinks and their metrics. BacklinkSEO can be of great help here. Keep in mind the factors talked about earlier on in this blog when identifying toxic links you want to remove.
Once you have decided on the links you want to disavow, create a text (*.txt) file to be submitted to the Google Disavow Tool. Keep in mind two rules when developing the text file:-
Each link should be in a separate line
Each entry should begin with "domain:". For example- "domain: example.com/shoes" (without the quotation marks)
Listing the entire domain at once will save you a lot of time compared to listing each and every link from that domain. Also, remember that the file name is not important.
Now, head over to Google Disavow Tool. Select the site you want to work on and click on "Disavow Links".
You should now see a warning given as below.

Click on "Disavow Links".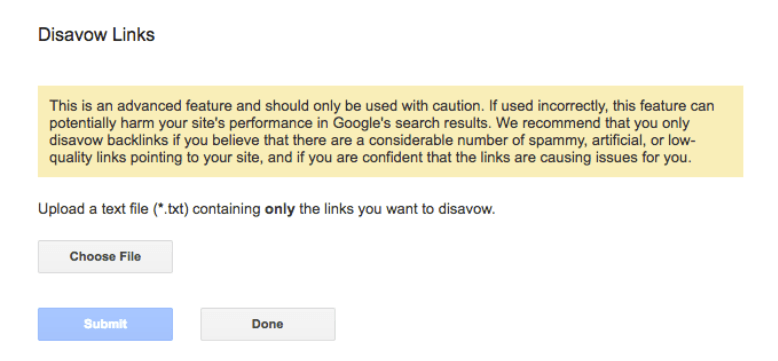 Since you are sure about disavowing by now, you may ignore the warning. Click on "Choose File" and upload the file you have prepared.
Lastly, click on "Submit". You now know all about how to disavow backlinks!
Google will take a few weeks to process your link disavowal request. They will process the list as they recrawl the web and reprocess the pages that they view.
Some Final Words
Now that you have learned how to disavow backlinks, keep a few things in mind.
The repetitive warnings from Google should be enough for you to sense that a lot of caution is required when using the Google Disavow Tool. Disavowing links should always be the last action that you opt for, after having exhausted all your other options.
You can end up harming your SEO efforts when disavowing, so the risk is immense. We know that you must have spent a lot of time and effort on link-building. Do you want to undo all the results because of a single mistake? We are sure you don't. Always see if you can get the links removed manually before you choose to disavow backlinks.
However, if you can do it properly, you can reap the benefits! Your overall SEO should be enhanced. Your site's rankings may be improved, which will lead to greater, more relevant organic traffic, and we're sure you don't need us to explain to you just how important ranking high is. As people say, the best place to hide a dead body is on the second page of Google.
Now, it's time to hear from you. What was your experience with the Google Disavow Tool? How are you going to change your approach to link-building after reading this article?