It is widely known that all Twitter links are no-followed. But don't let that discourage you. In this article, we'll talk about how to get do-follow backlianks from Twitter.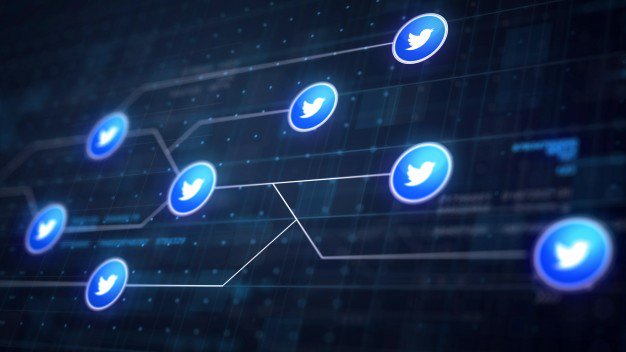 Twitter And Link Building
Twitter is a micro-blogging site we use for having conversations, interactions, and voicing our opinions. On Twitter, you post short messages of 140 characters and have the option to add media to your tweets. It enables you to follow, mention, and direct message followers. Twitter is also pretty famous because of its simplicity and hashtags. You have a left sidebar and a content area where you see other people's tweets. Additionally, you can also change the color scheme of your Twitter account.
While all this is pretty nice for an intro, there is, however, a lot to explore on Twitter. Also, rooting for a single social site like Facebook may not solve your track and SEO problem. In order to have a better SEO ranking, you need to look for more sources from where you can get high-quality track and backlinks.
To get at the top of Google's search results, you definitely need lots of high-quality backlinks and credible websites that link to your website - among other things. Twitter is one such reputed platform that can help you get loads of backlinks.
However, knowing that the links placed here are all no-follow, it is probably the last place you would want to look at. But here's the catch. Twitter is undoubtedly the place you should go to if you're looking to build links from a position of power rather than that of weakness. The latter is often the situation in the case of traditional link building.
To know more about how link exchange works, you can give this article a read.
The best marketers are already using Twitter as part of their link building strategy. Before we dive into how to get do-follow backlinks from Twitter, let's go through the basics of a backlink.
What Is A Backlink And Which Type Is Useful For You?
A backlink is basically an incoming link from one webpage to another. While analyzing the SEO ranking of a website, Google and other search engines take this into account. This is because when one website links to another, it means they believe the latter's content is noteworthy and should be viewed by a larger audience
For instance, here is a link to an SEO service website, RankToday. Since this link directly points to a page on another website, it is, therefore, a backlink.
Primarily, there are two kinds of backlinks. However, only one of them is more useful for you than the other. Let's go through them real quick.
No-Follow Link: In all fairness, a no-follow backlink holds little value. This type of backlink does not add any 'link juice' to your website. For this reason, it isn't very helpful to improve your visibility or SEO ranking.
Do-Follow Link: A do-follow link is what you would call the 'real deal'. This type of backlink transfers 'juice' from one website to another. So, it will definitely help you improve your SEO ranking and add value to your site. Naturally, backlinks that come from more credible sites with a higher 'domain authority' hold more value. Regardless, you should be wary of do-follow backlinks that come from suspicious sites.
To know more about backlinks and why they're still important, give this a read.
Can You Get Do-Follow Backlinks From Twitter?
It is important to understand that all the links on Twitter are 'no-follow'. This means you earn no link equity or link juice when your page is linked from any social platform whether it be Facebook, Twitter, LinkedIn or somewhere else.
So, is there any point in engaging in link building on Twitter then? Yes, there definitely is.
SEO ranking isn't entirely dependent on backlinks. A study by CognitiveSEO has shown that positive social signals or the number of likes, retweets, and shares also influence SEO rankings heavily. Search algorithms routinely crawl through social media platforms like Twitter to analyze these signals.
Remember, the job of a search engine is to deliver helpful content. With the number of social media users increasing with each passing day, ignoring the trends on social media while link building would be very foolish.
Before you start using a social media platform like Twitter for better SEO, make sure you're on top of the basics.
Optimize your social profile by including links to your website in your bio description and the 'website' field as done on this twitter account.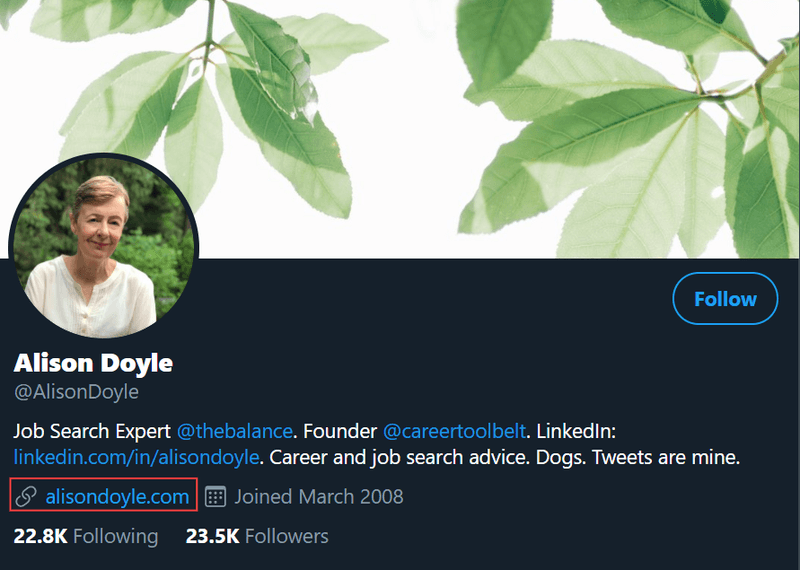 From this point onwards, your aim will be to get users to share your content on their profile and link to it from their website.
How To Get Do-Follow Backlinks From Twitter
So, now that we're through with the basics, let's look at how you can get do-follow backlinks from Twitter. Here are a few strategies:
1. Add A Link And An Image in Your Outreach Tweet
You'll be surprised at how much this little trick can achieve. When you add a link AND an image to your tweet, it is very likely to catch your prospect's attention. Consider this example from WordStream writer, Gordon Donelly.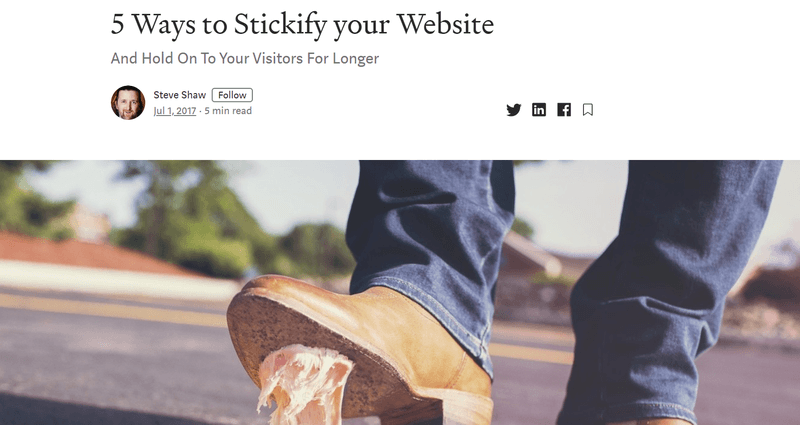 This was a blog from vWriter. This site has a domain authority of 42. While Donnelly was still honing his Twitter outreach copy, he tweeted this: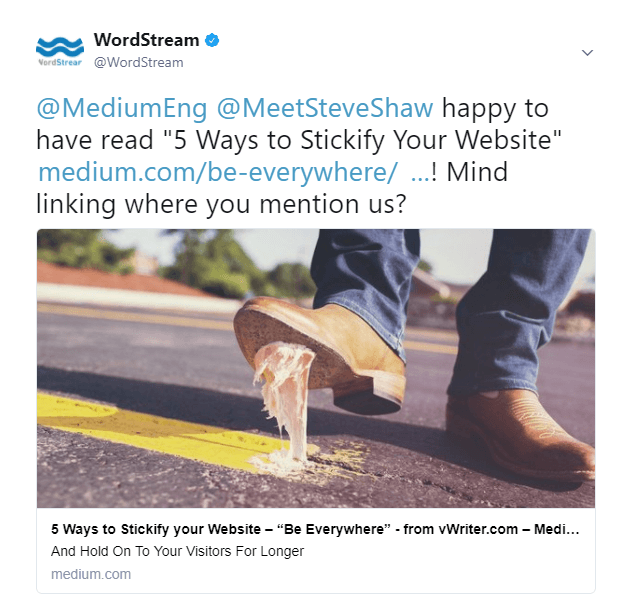 At this point, some of Twitter's benefits immediately come into the light. For instance, the writer of this post, Steve Shaw, has around 1,000 Twitter followers. He typically gets one to two engagements per tweet. Now, think of it this way. Shaw is far more likely to engage meaningfully with a mention on Twitter than he is with an email. This is particularly true for one with a subject line, "Great post, Steve. Want to link?"
With regard to ease of use, Twitter definitely has a clear edge. Mr. Shaw only needed to click anywhere on the tweet to access the post and then edit it.
Don't underestimate this tactic thinking link outreach isn't advertising, because it is. A link is far more clickable with an image. So make sure to keep that in mind.
The result? Keep reading!
2. Hear Out Your Targets And Offer Something in Return
Soon after, Mr. Shaw was nice enough to not only give Gordon Donnelly a link but also the benefit he'd offer in exchange for a link moving forward.

You might think this is too far-fetched and out of your league, but it really isn't. The best thing you can do is shoot your shot. Reluctance is one of the primary reasons a person would refuse to ask for link exchange from an account with a lot of followers. And you have to overcome that.
3. Mix Your Outreach In With Organic Tweets
An organic tweet is a tweet that reaches your followers without the use of sponsored ads or promotions. In short, it is the number of unique people who saw your tweet on their Twitter feed.
One thing to note here is this. As long as you tweet 'at' someone, it will not show up in your followers' feeds unless they follow you as well as the other account. So, there's little danger in appearing spammy if you pull off a bunch of outreach in a short amount of time.
However, we recommend you keep your outreach within reason. Wedging outreach tweets between organic tweets—the "Tweets and Replies" section of your profile houses all your activity and this can be viewed by anybody.
Key Takeaways
By now, you've understood that there is definitely no direct way to get do-follow backlinks from Twitter. However, you have to climb your way through in this social media platform to actually earn do-follow backlinks. Be patient, and keep tweeting the right way!