In a world full of people obsessed with SEO and ranking, be a CTR-loving person.
SEO means nothing, if not supported by a healthy click-through rate. Hence, we have come up with a list of tried-and-tested strategies to improve CTR in Google search.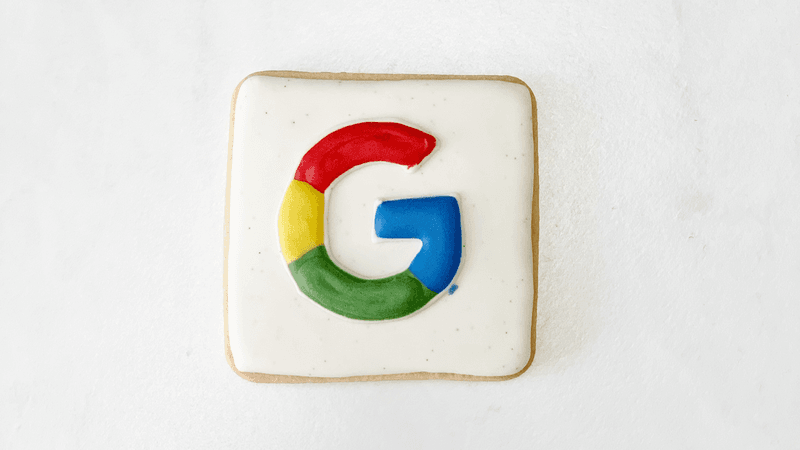 Why You Need to Focus on CTR
Before we get on how to improve CTR in Google Search, it is crucial to understand why we respect this metric in the first place. Apart from the obvious advantage of increased traffic, there are probably tons of other reasons to invest in CTR.
Firstly, a good ranking in the Google SERPs is in fact a vanity metric. Let's pull an analogy to explain our stance. Imagine that you invested a lot to set up a store at an optimum location. However, what if nobody visits your shop for reasons you did not invest in?
Secondly, CTR and rankings usually have a positive correlation. John E Lincoln in a study found that pages with higher SERP ranking usually have a higher CTR as well. When blurted out, the reason is obvious.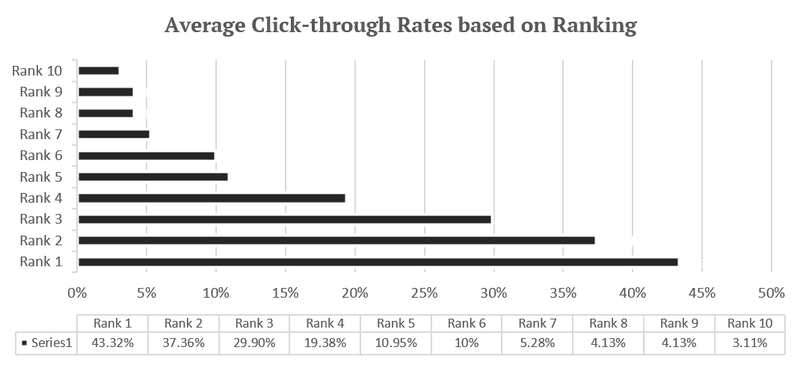 A high CTR translates into more traffic and in turn, high brand awareness. We all know how Google is blatantly biased towards brands. Hence, a high CTR rate ultimately results in better rankings and better profitability for your business.
Top 8 Strategies to Improve CTR in Google Search (Organic and Free)
Prioritize your Pages
This is the first and one of the most efficient strategies to improve CTR in Google search. Firstly, you need to identify your potential pages. What do we mean by potential pages?
These are the pages with good ranking in search results
but with low click-through rate
Then again, what is the standard for measuring a low click-through rate? Ideally, you can compare it with your average CTR. However, average CTR is a faulty metric in my opinion. Thus, just to be safe, make sure you compare it with the industry benchmark as well.
Log into Google Analytics. Go to Acquisition. Then click Search Console > Queries. Change the Queries to Pages. Thus, you will be able to see your clicks, click-through rate, impressions, positions, etc.
Now you can clearly see which potential pages are not performing well on the CTR metric. For more accuracy, you can transfer the data to Excel or Google Sheets. After deleting the unnecessary queries, you can then plot a graph based on CTR vs. Position. Therefore, you now clearly which pages to focus on to improve CTR in Google search.
Focus on Long-Tail Keywords
It's no secret that long-tail keywords lead to greater click-through rates. For instance, a person searching for "buy round collar white t-shirt online" is already fixated on what he/she will buy. Instead, another person searching for "white t-shirt" is naturally less confident about his/her intent.
Let smaller keywords build your top of the sales funnel. On the other hand, try on-page optimization for long-tail keywords designed for the middle and the bottom funnel.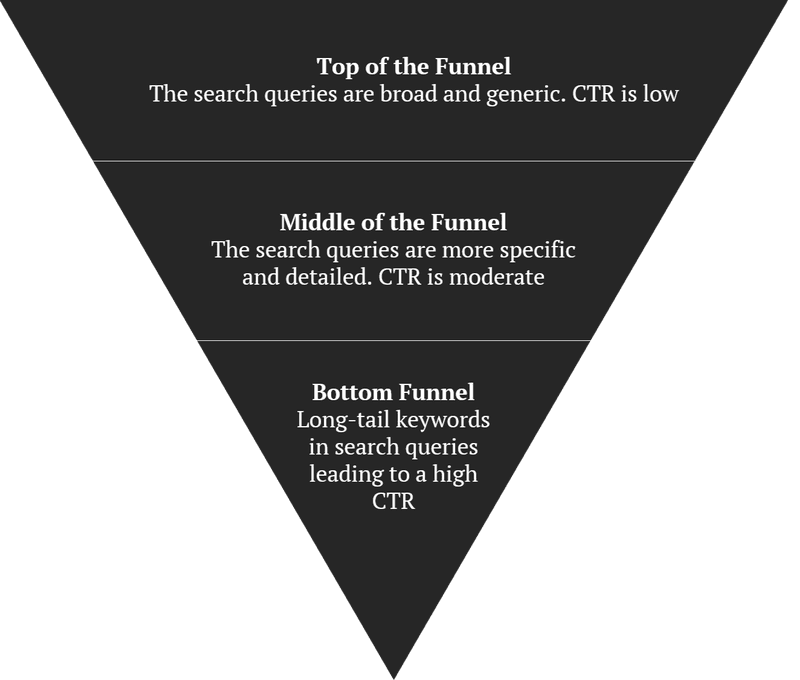 While doing your long-tail research, focus on the following factors as well.
Search Volume: Is the average number of searches per month for the long-tail keyword is worth investing in?
Cost Per Click: What is the average CPC for the keyword if you want to run it on Google Ads.
SEO Difficulty: How difficult is it to compete for the keyword in organic searches?
Paid advertisement Difficulty: How difficult is it to compete for the keyword in paid searches?
The bottom line is to focus on your keyword research to improve CTR in Google search.
A Title Tag that Sells
Your title tag is the first thing that a person sees on his/her SERPs. That's why it is crucial that you invest both time and effort into creating an effective SEO title.
How to Create an Effective Title tag
1. Don't Fixate on the First Title Tag
Creating at least 7-8 unique title tags gives you the flexibility to compare and judge the effectiveness of each. You can then test your titles on headline analysis tools such as Coschedule.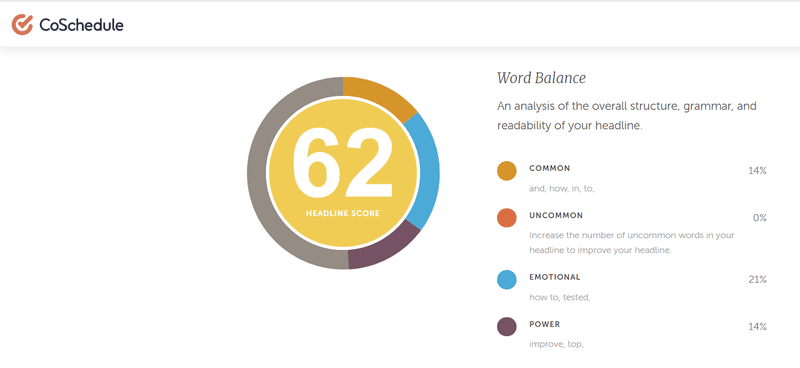 Moreover, you can also use WordPress plugins such as Title Experiments Free to conduct an A/B testing on your SEO title. Besides, you can also ask your friends or colleagues to vote. The bottom line is that your title tags matter. A lot.
2. A Healthy Balance Between Keywords and Emotions
While it is important to include your keyword in your title tag, make sure it is emotional enough for people to click. At the end of the day, positive emotions drive your clicks. Moreover, using specific numbers in title tags seems to drive emotions and help improve CTR in Google search.
Pro-tip: Using a rounded number in title tags seems to have bear more positive results. For example, the phrase top 10 will always have a psychological upper hand in CTR than top 9 or top 11 even.
3. Maintain Word Limit
A cut-off title tag does not look visually appealing. Hence, try to keep the word limit under approximately 60 characters. The actual limit is 600 pixels. However, it is not possible to measure the pixel width of the letters. Hence, using tools such as Yoast or Storychief (the one we use) help you get a preview of the SERP.

A Click-worthy Meta Description Tag
A meta-description is the second-most important factor after the title tag that motivates people to click. But why is it so important? An ideal meta tag sets the expectation for your website visitors. It works as a quick pitch for your page.
Hence, a well-crafted meta description can improve your CTR considerably.
Here is How you Craft a Click-worthy Meta Tag
Firstly, the ideal length for a meta description is 130-155 characters. The goal is to keep it short and catchy. It should contain details that are the most important to customers.
Secondly, make sure you include your focus keyphrase in the meta description. Don't overoptimize. Inserting the keyphrase once or twice should be enough. You can also include synonyms in the meta tags.
Thirdly, set a conversational tone in the description. Therefore, try using active voice.
Fourthly, use specifications if possible. For instance, "....top 7
examples for local brands...". In case you have a feature-heavy product, try using the features in the meta tags.
Finally, make sure you have unique meta descriptions for each page. Duplicate content can hurt your SEO and confuse your customers too.
Focus on Local SEO
We previously discussed the buyer's intent. The more detailed or specific the buyer's search queries, the higher the click-through rate. Hence, if you have a location-based product and service offering, focusing on local SEO is your #1 strategy to improve CTR in Google search.
For instance, you have a car repairing shop in Dallas. To improve your click-through rate you might have to optimize your site for the following keywords.
car repair shop near me
car repairing shop in Dallas
automobile repair in Dallas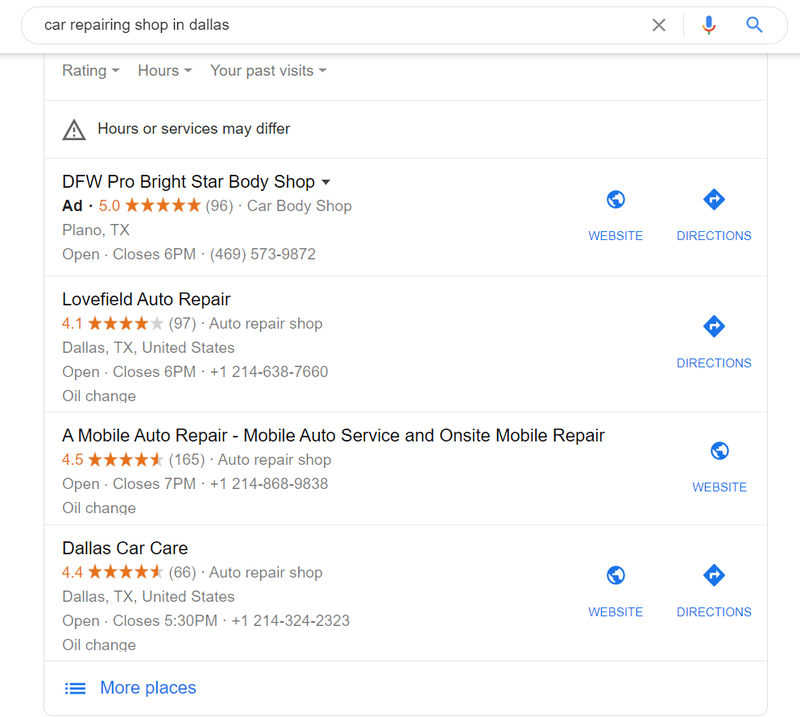 Furthermore, make sure you register your business on Google. Therefore, given that your page is optimized, when people search for related keywords, your business will pop up in search queries along with exact location, reviews, business hours, and tons of information. If this doesn't improve CTR in Google search, I don't know what does!
Using User-Friendly URLs
We won't bog down on details in this one. A single study is enough to prove our point. According to research by Microsoft, a descriptive or user-friendly URL is likely to perform 25% better in drawing audiences than generic URLs. And more audiences easily translate to better CTR.
Setting up an Org Markup (Schema Markup)
According to several studies on CTR, rich snippets on your site can improve your CTR by almost 30%! As overwhelming as the results seem, the stats do make sense. Who doesn't love an expanded search result with a unique appearance?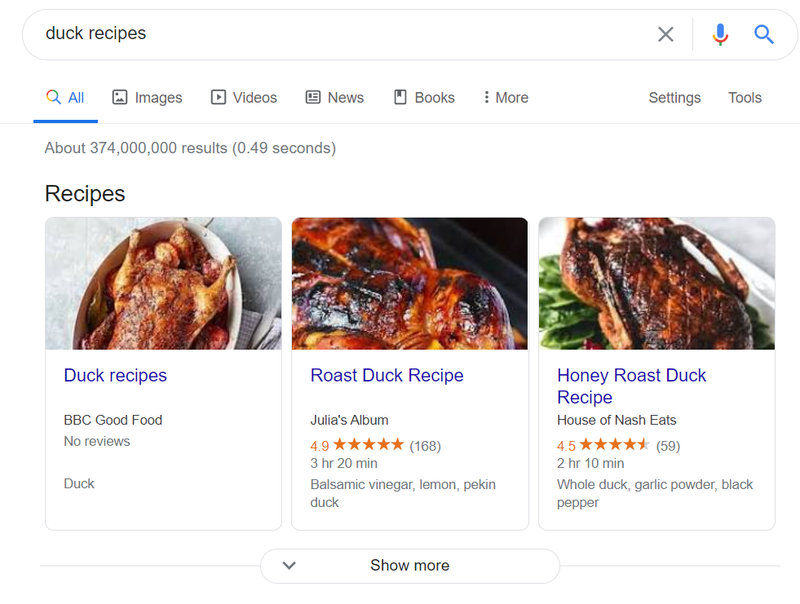 In recent years, these interactive snippets have mysteriously taken over SEO, given that they have the exact schema Google seeks. The trend continues. Hence, it is a good idea to start implementing a schema markup in WordPress.
But before you do so, identify opportunities to incorporate popular schema such as food recipes, pricing comparison, software reviews, etc.
Pro-tip: You can never be too careful. Therefore, confirm once in a while that your schemas are functional. Go to Search Analytics. Select the drop-down menu under Search Appearance to reveal Rich results. This will show you the list of all your schema.
Improving UX Metrics such as Site Speed
A good CTR rate must be complemented with an equally low bounce rate. Several UX metrics such as site speed can directly affect your bounce rate, and ultimately, your CTR.
Firstly, a click is counted only when a person visits your page. However, if your site doesn't load, then the click doesn't count. Moreover, slow loading speed might offset incoming audiences. In fact, site speed is directly proportional to SERP rankings, and thus, to CTR as well.
Furthermore, ensure that your phone CTR also shows a healthy number. The fact that more than half of the world's population is on smartphones at any given time is all the more reason to invest in smartphone UX.
Finally, it is not enough to make customers land on your page. The next step is to keep them around for a while so that they click on to the next page. This is why UX metrics are so important to improving CTR in Google search.
Conclusion
To summarize, optimizing for ranking in SERPs may have started with a clear focus on keywords. However, it has moved on to long-tail keywords, and finally to schemas. A structured data setup can improve CTR in Google search by many times.
Nonetheless, your title tags, meta description, URL structure, and site speed also play a crucial role in increasing your organic CTR. That's all from us. Can you share with us even more remarkable strategies on how to improve CTR in Google search?
---
Since you have come this far, it seems that you are heavily invested in your SEO efforts. Hence, we want you to take a tour of BacklinkSEO, our dedicated backlink monitoring tool. Our proposition is dead-simple. We monitor all your important backlinks so that you don't have to.