If you own a website, you surely want your website to rank higher in Google search results. And for that to happen, you need to increase the number of backlinks to your website. Doing so takes a lot of work, but all your work may go in vain if you don't know how to get your backlinks indexed. Put simply, if your backlinks aren't indexed, they simply are not worth anything.
Before we talk about how to get your backlinks indexed, let's talk a bit about what backlink indexing is and how it works.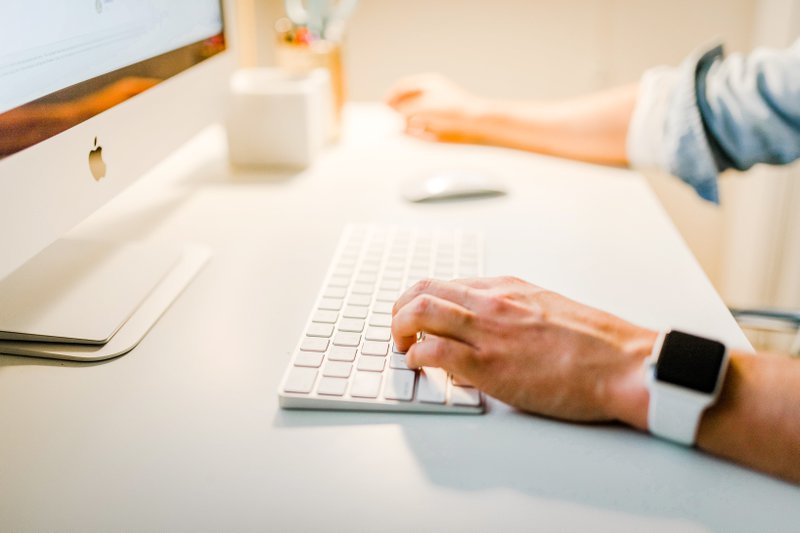 How Does Backlink Indexing Work?
There are millions and millions of websites out there on the internet with billions of contents and subject topics. Obviously, even for Google, or similar search engines, keeping track of them all and ranking them for the ease of users is not an easy task.
So, Google uses an index to keep track of all the websites out there.
How are backlinks related to the indexing process? Simple. Google categorizes the webpages according to their contents and ranks them based on several factors that it thinks indicate the relevance of a website. The quality and quantity of backlinks are one of the most important factors that Google judges when it picks a website for indexing.
But for any search engine to pick your backlinks up for the weight they put in terms of indexing, the site needs to know that your backlinks exist. Getting spotted by Google or other search engines is the first and absolutely necessary step for your website to land any ranking at all in the search results.
However, don't just panic and spend useless sums of money for getting your backlinks indexed straight away if you find some of your backlinks are not indexed so far. Google takes a week or two to index the backlinks in general. So, give it some time before you worry about getting your backlinks indexed.
So, how to get your backlinks indexed? Here are some tips that will come in handy.
1. Create Links That Are Relevant
We all know that a high number of backlinks increases the chance of landing a higher spot in the Google search results. However, you must remember that the quality of backlinks is more important than the quantity of them. Getting quality backlinks from authoritative websites adds great value to your website and makes your site more relevant, credible, and authentic. This is why getting backlinks that are relevant is so important.
If you're trying to get your backlinks to be indexed by Google, you have to make sure that you make it as easy as possible for Google to pick your backlinks up. And adding relevant backlinks does exactly that. When the backlinks of a particular article align with the topic of the article, it becomes easier for Google to spot the backlinks. What's more, it also increases your website's authenticity to Google.
2. Put Quality Contents Around Your Link
This is a no brainer. If your content is not rich in quality, nobody will bother sharing it. Without shares from readers, there hardly is any reason for anyone to notice your content at all. And that includes Google as well.
Relevance is key, but making sure that your content is of rich quality takes much more than that. You need to be attentive to the detail, you need to make sure your content is polished and error-free. Create standards for the contents of your website so that your site manages to maintain consistency in terms of content creation.
Once you surround your links with high-quality content, your website is bound to get more reach. And more people will start noticing. Google included. And then, it will start putting your links to its index.
3. Focus on Second-tier Links
Tier two links or second-tier links are excellent for increasing the chance of your link being noticed and indexed by Google. And creating such links is not that difficult. You just need to know how to create them.
So, what are second-tier links?
Second-tier links are basically used to promote the content which contains the link that you want Google to notice, or index. For example, let's say you have posted an article that contains the link that you want to get indexed, i.e. the first-tier link. Now, you posted the article on Facebook.
Yes. Now you have a tier two link. It's that simple.
Facebook is of course, not the only place where you can post to make a tier two link. You can use other social media platforms and relevant forum comments. Such second-tier links help a lot in getting your backlinks indexed.
4. Manually Make Submission to Google
If you have done the earlier steps right, now your content should be in really good shape. It should already have all the elements necessary to get indexed by Google.
But you should do all in your hands to speed up the process, shouldn't you?
So, you should manually submit the URL to the Google Search Console (Google Webmaster Tool) for indexation.
Just type in the URL. Then you will receive a captcha. Answer it, and then click 'Submit Request.' Now, you are done with the process.
You can submit up to 500 URLs each week. It is a very simple process, and highly effective as well.
5. Ping Your URLs
You may see that submitting to the Google Webmaster Tool did get the job done. Well, no need to panic. You can ping your URL to gain higher notice from google and increase the chance of your link being indexed.
So, what is pinging?
Well, it is a kind of notification that you send to Google to let the site know about your new blog, content, or any updates that have recently taken place. If you ping Google, you basically tell the site to send crawlers so that Google can re-crawl your website and update the latest changes that have taken place.
However, you must remember not to overdo it. Pinging excessively does not increase your chances of getting indexed. Rather, if you overdo it, the process may even backfire. You would be annoyed if someone reminds you of a particular duty over and over again. The search engine tools function in a similar way and you thus run the risk of your content being marked as spam.
6. Use Backlink Indexing Tools
While the aforementioned steps are likely to be enough to get your backlinks indexed, there is a little chance that your backlinks are not indexed yet. If that is the case, you can resort to backlink indexing tools. You can use tools such as Indexification, OneHourIndexing, Pingdom, etc. to index your backlinks.
Final Words
Getting your backlinks indexed is essential if you want your website to get higher up in the Google search results. We are confident that following the steps that we've mentioned in this article will be more than enough to get your backlinks indexed.
Do you want to know more about how to manage your backlinks? If you are interested, then we recommend you visit BacklinkSEO. You will find useful tips and tricks to manage your backlinks better, and you can also use our top-notch backlink monitoring tool.
All the best!