Earning a backlink from HuffPost (previously The Huffington Post) may seem like a matter of luck. However, it is definitely achievable if you play your cards right. In this article, we will walk you through the strategies you can apply to get that much-coveted backlink(s) from HuffPost.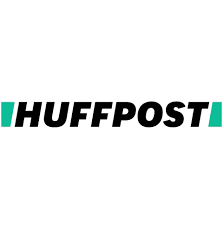 How many times have you come across 'link sellers' on the web, advertising the sales of backlinks from high domain authority sites such as HuffPost? The practice of buying backlinks is something Google frowns upon. It certainly does not deliver sustainable positive results for your website. However, the good news is you can still earn backlinks from HuffPost without having to resort to Black Hat SEO techniques.
What is HuffPost?
Many of us may have heard of it at least once in our lives. It is the 'original' internet newspaper with localized and international editions, covering the latest news on global markets and affairs, business, technology, politics, and so on. It also includes blogs, satire, and original content. As it covers a diverse range of topics, HuffPost is one of the best targets for attaining backlinks to your website. In other words, there is a high chance you will find topics relevant to your niche that you can eye for backlinks.
Remember, besides the domain authority of the site that is linking to your website, relevancy is also a key factor influencing whether the backlink helps with the visibility of your website in the SERPs. This is why it is important to focus on gaining relevant backlinks by targetting the right topic area if you want your link-building strategy to be effective.
No-follow vs. Do-follow backlinks
These are the two types of backlinks. No-follow backlinks carry the rel="nofollow" tag, which instructs the crawler to not follow your website. This means link juice is not passed to your website and hence, the backlink does not directly contribute to your PageRank.
On the other hand, do-follow backlinks do not carry any such distinguishing tag. They pass link juice to your website, which is why they are so highly sought after. However, that doesn't mean no-follow backlinks are completely useless. In fact, it is best practice to have a good mix of both types on your backlink profile. Check out this article for an insight into why it's worthwhile considering them.
Are backlinks from HuffPost No-follow or Do-follow?
Backlinks from HuffPost are all no-follow. However, as mentioned above, they can be a valuable tool to drive traffic to your site and can really boost your SEO game; especially when they come from HuffPost. It boasts a domain authority of 90, so all the sweat and tears you may spend behind earning a backlink from HuffPost will be fruitful.
Now that we understand the basics, let's look at the strategies you can use to get backlinks from HuffPost.
The Best Ways To Get Backlinks From HuffPost
1. Guest Blogging
While this is not the easiest way, there is certainly no harm in trying. If you make it, then not only will you earn a backlink, but you will also be paid for your contribution. You can submit a pitch for:
However, it must be original content that has not been published elsewhere. Don't worry too much about matching their tone since they encourage diversity. Also, guest posting at HuffPost is not limited to text-based stories. You can submit photos, infographics, and so on.
If you can write something highly relevant to the niche of your website without sounding too promotional, then the backlink to your website will naturally blend in with your content. That way, you can place it within your write-up which may then drive more traffic to your site. If not, then that's fine too since the author bio will contain your web address.
You might also want to browse through previous guest posts to see if something similar has been published before. Unique content is more likely to be prioritized.
Submission Procedure
There are mainly three ways you can do this:
You may email your pitch to pitch@huffpost.com. Alternatively, when you are writing for a specific section, you can drop your pitch at their respective email addresses as given below:
HuffPost Enterprise: pitch.us@huffpost.com
HuffPost This New World: thisnewworld@huffpost.com
HuffPost Personal: pitch@huffpost.com
HuffPost Life: food@huffpost.com, style@huffpost.com, wellness@huffpost.com
photos@huffpost.com
2. Submit through this submission form. Do note that there is a word limit (500-1000 words) for the final draft in this case.
3. Networking with HuffPost editors. You may directly email them or connect with them on Linkedin. Check out coldemails.io for the best outreach email templates. Engage in conversation with them, by complimenting their latest article or by asking relevant questions. They may just push forward your pitch when it's received since you are part of their network.
Some pointers to note when you are submitting the pitch :
Provide a summary of your write-up
Include a working headline, two to three paragraphs on why does the story matter, and a brief outline of how you plan to write it
The subject line should be concise; mention that you're pitching instead of beating around the bush
Include a short bio, highlighting any previous writing experience and why you are competent to write your chosen story.
Mention whether your story is timely
For more information, visit https://www.huffpost.com/static/how-to-pitch-huffpost.
2. Writing High-Quality Content
Nothing beats this. Write for your audience, keeping their needs and expectations in mind. Quality content that is well-researched and data-driven has the potential to bring in more traffic. It increases your chances of getting noticed by authoritative sites such as HuffPost. They may then link to your website because your content is so good that they can't help but link to it.
"Sadly, much of the content being published is simply not worth linking to. 75% of it is getting zero inbound links. So forget the 'more is better' approach to content if you want links. Go with quality instead. Your content will generate links only if it is truly exceptional." - Brian Sutter, Forbes.com
Timely Content
Be on the watch for the latest developments or updates in your niche so that you can quickly respond to them. If your website is the first one, or even the first few websites with the latest scoop, then the chances of a HuffPost reporter linking to your website while doing their research increases tenfold. Following appropriate feeds and content sources, such as Digg and Reddit, can help to stay in the know. This is how Navolutions bagged a backlink from HuffPost.
Create Infographics: Image Link Building
As mentioned earlier, your content doesn't have to be limited to just text-based stories. Creating unique and well-researched infographics with reliable statistics is an effective strategy to earn backlinks from Huffpost and other high authority sites.
First, do a bit of research on the topic you want to cover in the infographic. Check out the top five infographics that appear when you search for '[insert] your keyword+infographic'. And then, make a note of how you can improve on them further. You may want to include the results of a survey of experts in your niche. Next, create your infographic using Canva or just have it designed for you on Fiverr.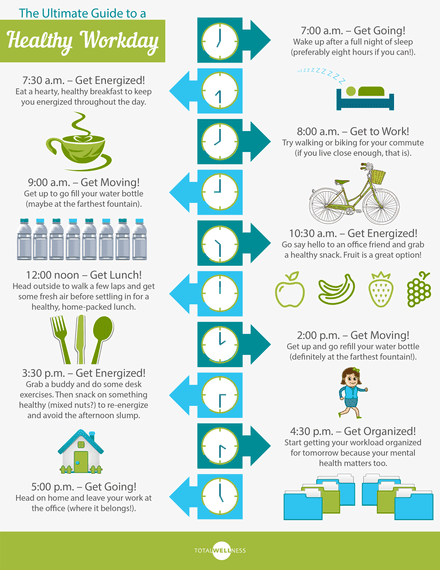 Now you can promote your infographic using traditional methods such as writing a comprehensive blog post related to the infographic. Check if HuffPost has any existing infographics covering your topic area. Next, reach out to HuffPost with your infographic, asking if they'd be interested to use it in any existing relevant article. If HuffPost already has a similar infographic on their website, you can ask them to use yours. They may agree to replace it with yours due to the research you have poured into your infographic. That should give you an edge over other existing ones.
3. Replacing Broken Links
This is a classic strategy. It is all about finding broken links on the website that you want a backlink from and then replacing them with your own content. Broken links lead to pages that no longer exist. Have you ever received a '404 error' message? That represents a broken link.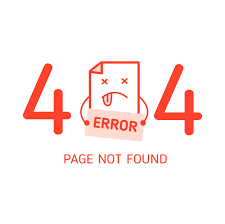 This strategy will earn you a backlink from the website if they are convinced to use your content. Of course, the content has to be relevant and should cover the information users could access in the broken link.
Almost all sites have a couple of broken links. Hence, it's not unthinkable for HuffPost to have some, despite its high domain authority.
Here's how you can execute this strategy:
Step 1
First, you need to find broken links on HuffPost using a broken backlink checker. You can use Screaming Frog SEO Spider for this purpose. These tools will draw up a list of all the broken links on HuffPost and which page they are coming from.
Step 2
You need to see what information the broken link covered before you offer your content as a replacement. Archive.org and WayBack Machine are excellent tools for this; the former is recommended by digital marketing expert Neil Patel. You will be able to access the broken link by entering its URL.
At this point, you might as well want to make certain editions to your content after comparing it to the one in the broken link, so as to improve it further. Alternatively, you may decide to create new content from scratch with updated information. This will increase your chances of getting a backlink as the quality of your work will be better than that of the existing one.
Step 3
Reach out to HuffPost to notify them of the broken link. Here's a template from Neil Patel that you may refer to:
---
Subject: Your site has a dead link.
Hi [name],
I was visiting your site recently and found this page on your site: (URL).
It's a great page, but I found a dead link on it. The link leads to (page URL), which is no longer active.
I wrote an article on (topic), and I think it would be a great fit for your page. I'd really appreciate it if you considered replacing the dead link with a link to my article. I know your readers will love it, and it would be my pleasure to help you out.
Thank you for your time,
[Your Name]
---
4. Sign Up For Help A Reporter Out
Abbreviated as HARO, this is one of the least difficult ways to obtain a backlink from HuffPost and other authoritative sites.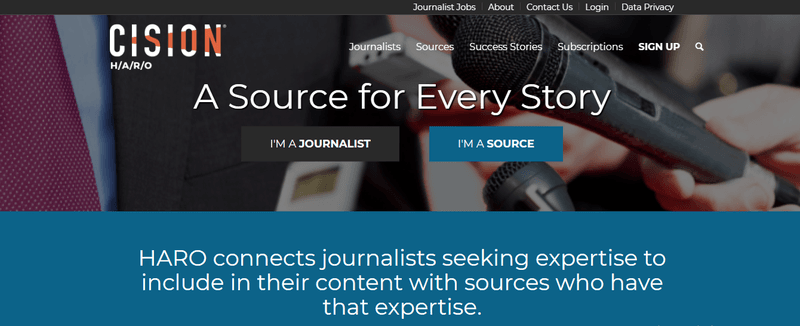 First, create an account, highlighting your areas of expertise, achievements, and some numerical figures, such as the number of subscribers and followers on your website. You will receive three emails a day (Monday through Friday), calling for data from exports on a varied range of topics. The emails are sent at 5:35 am, 12:35 pm, and 5:35 pm.
You need to be on your feet and respond promptly to these queries to have a shot at attaining that backlink since the journalists who send those queries work on very tight schedules. When they obtain that information from you, you will be cited as a source. Who knows, you may just receive a query from a HuffPost reporter and if you can successfully respond before anyone else, bingo!
Final Words
These are some of the most effective tried and tested tactics to build backlinks from HuffPost (and in fact, any other high DA site). It may take time and not work on your first try. But don't lose hope, because it is the difficulty in attaining a backlink from HuffPost that makes it so prized. Also, remember to be consistent in your link building efforts.
While link building is important, so is managing your backlink profile. BacklinkSEO has you covered for the management of your backlink profile and outreach campaigns!
Reach out to us if you have any further queries.