Put your hands up if you ever faced this question, "How to Optimize a Website for Google?". The truth is that the answer isn't as straightforward as the question. Getting to the core would require a human to write for days endlessly.
Hence, we have come up with 7 broad categories of steps that you can undertake to optimize your website for Google search.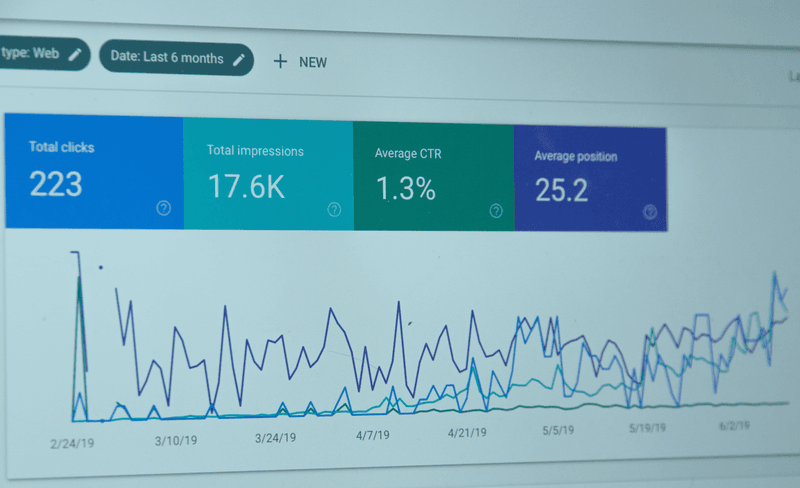 How to Optimize a Website for Google Search in 7 Broad Steps
Proper Homework on your Existing Website Data
People often jump on the bandwagon of website optimization without a solid clue of what to optimize for. Website optimization is not limited to proper keyword research, SEO, or rankings only. Rather, SEO is only a part of it.
Hence, make sure you analyze your data before doing anything rash. A solitary piece of data might mean nothing. However, as you start to gather lots and lots of data, you start to see a pattern.
Maybe your pages are good on rankings but have low click-through-rates.
Or your audience might be spending less time on your website.
Perhaps, your content isn't getting enough engagement.
Every issue above has a distinctly different solution. Hence, before you optimize a website for Google search, make sure that you have identified the core issue. Otherwise, you will be investing a lot of time and money in dead-ends.
User behavior report
Clicks and impressions
Bounce rate
Click-through rate
Rankings
No. of sessions
No. of unique sessions
Traffic data
Analyze the data and derive a specific pattern, if any. Does your data seem to be significantly skewed? If yes, why is it skewed? What did you do differently? What did your successful competitors do better?
Now, list down the issues and probable solutions. One of the easiest ways to do so is replicating and reverse-engineering your competitors' strategies. The goal is to redo everything better.
Optimize a Website for Google through Keyword Research
You would be surprised at what keyword research can do. It is literally a demand graph for what people are looking for. Using the research to advantage can significantly optimize a website for Google.
Find the Core, Secondary, and Accessory Keywords
A core keyword is ideally the word/phrase for which your page tries to rank #1 in SERPs. On the other hand, secondary keywords are queries that have a close relationship with the core one.
Secondary keywords are found at the bottom of any SERP. Moreover, your keyword planner tool is also likely to display secondary keywords.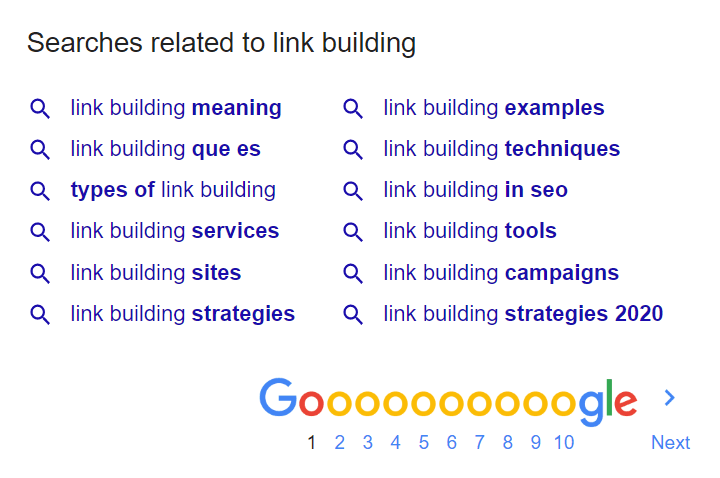 Finally, accessory keywords are the probable queries that pop up when searching for a core keyword. These keywords are usually found in the People Also Ask Section of a SERP. Furthermore, they can also be ideally found in your keyword planner tool.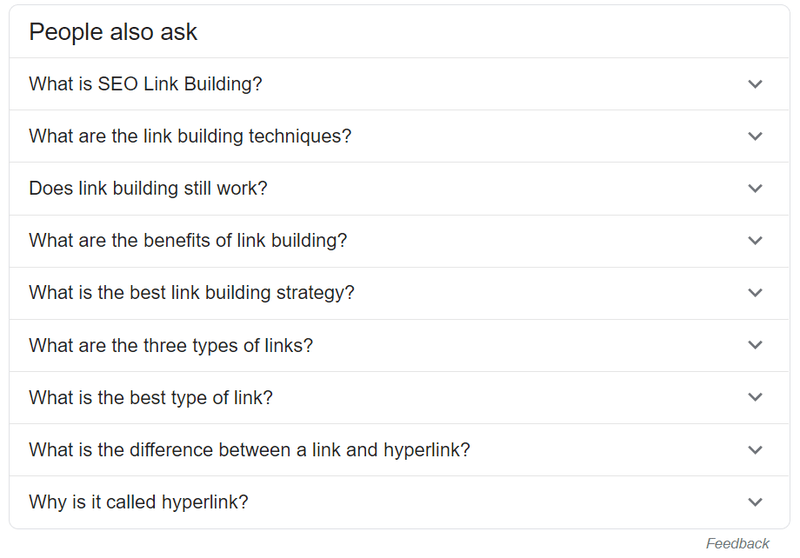 The Gospel Truth about Keyword Research
Most marketers will admit to this mistake. As soon as they find the list of the keywords, they start optimizing each page for the core keyword. Hence, remember the gospel truth.
Optimize only one page for one core keyword.
Create a pillar architecture. In this system, you need to optimize the pillar page for the core keyword. You should also utilize your secondary keywords in the pillar page. Finally, the accessory keywords are used as topic clusters or supporting pages for the pillar page.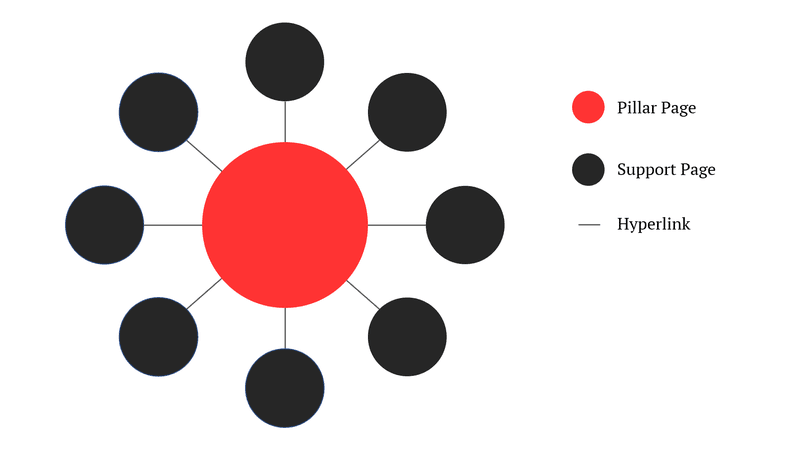 This architecture is most suitable for blog pages and such. However, they can also be utilized in e-commerce as well.
Analyze your Competition
This discussion had to come eventually. Analyzing your competition is the easiest step in your keyword research. Here is how you do it.
Find the list of keywords your competition is ranking for.
Then, sort them via monthly searches (high to low). You can also delete the keywords with low monthly searches for better analysis.
Now find the SEO difficulty of each keyword. SEO difficulty is an estimate of how competitive it is to rank for a specific keyword. This estimate is somewhat faulty in third-party keyword planner tools. Nonetheless, it is better to aim at something rather than nothing.
Finally, list the keywords with high monthly searches but low SEO difficulty. Voila! You have now got an upper-hand on your competitors.
What number do we mean by low SEO difficulty?
Lend me your ears. IT DEPENDS. But that's not the answer you would take. So, if we had to ballpark a figure in KWFinder, the recommended SEO difficulty to aim for is below 40. For ahrefs, the bar somewhere near 30. Then again, we are no fortune-tellers. These are general estimates mostly.
Optimize a Website for Google through Resourceful Content
You might have conducted deep keyword research. You now have great website insights. However, nothing matters if not for the content. Creating resourceful, relevant, and useful content is and will remain the key step to optimize a website for Google search.
Replicate your Competitors
As with keyword research, one crucial step in content creation is analyzing and improving on your competitors' status.
Firstly, create a list of top-performing websites and their content. Next, you create an Excel sheet for the following content metrics.
Average word count
The average number of images in each post
The nature of their title tags
Meta tags
Type of featured images
Links in each post
The goal is to emulate your competition. However, the trick is to improve on every mentioned factor and more. For instance,
Craft content with more than average word count.
Use more featured images (more in both quality and quantity).
Optimize content as per your already-done keyword research.
Write better title tags and meta descriptions.
Invest time in link building to gain more quality backlinks.
Designing Original Studies
If you have been in the content industry for a while, then you must know how people drool over original studies. Creating original studies will have positive consequences on your link building campaign as well.
However, it's not easy. You must have a good knowledge of research methodology and hypotheses. Nonetheless, one of the easiest ways to design an original study is to conduct an online survey.
You can use Google Forms or Typeform to create unique and robust online forms. Then, circulate the questionnaire to your contact list. You can even send cold emails. However, remember the thumb rule of communication. Always personalize your message and tailor them to your audience's needs.
The next step is simple. Compile the data. Analyze them. Look for patterns. Finally, publish them to create a unique study based solely on the findings. Now anyone willing to use the secondary data must link back to your study.
Creating Gripping Content
What do we mean by 'gripping content'? In this age of information, where visitors are consuming information 24/7, it is extremely tough to hook the readers. Hence, words are not enough anymore. That's why you need visual content. Here is a possible list of alternatives to words that you can use to drive audiences.
Infographics
Charts and Data Visualization
How-to videos
Interactive content
Useful illustrations
Finally, as we said, an original study.
Having these genres of content will set you apart from a pile of generic websites. The bottom line is that great content can be your valuable asset to optimize a website for Google search.
Optimize a Website for Google through CTR
Not enough people focus on CTR while optimizing their website. However, contrary to popular opinions, CTR is more important than you think. The point has come up in several studies recently on how CTR is positively correlated with rankings.
We already discussed how you can improve your CTR in our other blog. The key takeaways are as follows.
Prioritize your potential but endangered pages.
Create compelling title tags and meta descriptions.
Optimize for long-tail keywords.
Invest in local SEO, if applicable.
Optimize the URLs for both consumers and search engines.
Include org markup or structured data.
Optimize your UX to Optimize Your Website
User experience metrics are getting increasingly popular in the SEO industry for its proven correlation with rankings. In a sense, it is only rational that Google penalizes websites for poor user experience. From Google's perspective, poor UX metrics only frustrate the users.
Optimize your Page Load Speed
Google disclosed that it ranks pages from 1 to 100 on page speed. Your page is safe if it scores 85 or above in the PageSpeed test. The metric is further broken down into other sub-metrics. For instance,
Page speed on Desktop: the time your page takes to load on a desktop.
Page speed on Mobile: the time your page takes to load on a smartphone.
Above-the-fold loading time: the time your page takes to load the portion of the page that is instantly visible.
Full-page loading time: the time your page takes to load the whole page.
Whatever the metrics, make sure that you are investing enough to get your pages to load fast enough.
Other techniques involve:
Add a simple and minimal design.
Don't overburden your page with excessive ads.
Enable cookies to decrease page load speed for repeated visitors.
Choose eye-soothing colors. Strong color distracts visitors.
Use sharp but low-size images for faster page load.
Use enough internal links so that users can navigate easily.
Finally, personalize your website for your core audiences.
Optimize a Website for Google through Link Building
Pardon us for bringing this topic so late. This is an open secret that backlinks play a pivotal role in website optimization. So, the question as to how to build a solid backlink profile will generate a whole lot of discussion.
Therefore, we have created a tons of resources for your in our blog. Here are some that we recommend.
We even have resources for beginners. Feel free to check them out. However, if you are a veteran, you can give BacklinkSEO a try. This is our dedicated backlink analysis tool designed to monitor your most important links.
The takeaway after you have finished all these resources is that backlinks matter in your quest to optimize your website for Gooogle search.
A Continuous Monitoring & Evaluation Strategy for Website Optimization
Website optimization is not a one-time affair. It takes continuous effort. Hence, it is important that you trace the rankings before and after you have implemented the strategies. In this way, you can evaluate the effectiveness of your optimization campaign.
Pro-tip: Keep records of your findings for long-term evaluation.
Moreover, revise your keyword research on a semi-annual basis. Furthermore, revisit your links weekly (or monthly if the content volume is low) to identify broken links. Finally, if you are not selling evergreen products, it is wise to revise your content as well.
Conclusion
Truth be told, the answer to how to optimize a website for Google search does not come in black and white. You will probably find thousands of dissenting views on this one topic. Nevertheless, the above mentioned strategies are products of our year-long observation and experience.
Do you have even a greater strategy to optimize a website for Google? We would genuinely love to hear from you.